Copiague Dental Care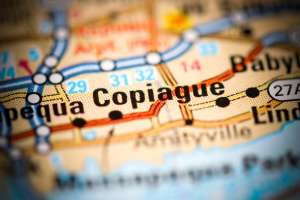 A strong set of teeth isn't just about having a fabulous smile. Good oral health impacts both your mind and body as well. Keeping your mouth healthy is the first step to maintaining overall health and wellness. The Copiague team of Babylon Dental Care understands this and wants to help you achieve your oral health goals in a comfortable and stress-free environment.
Going to the dentist may be last on your to-do list, but the team at Babylon Dental Care is your first line of defense when it comes to fighting tooth decay and other oral health concerns. Now is the time to make an appointment at our Copiague office. Call our team today at (631) 983-6665. We want to change your perception of going to the dentist!
It goes without saying that our Copiague team are teeth cleaning professionals. However, we provide our patients with more than just routine dental cleanings. We offer a variety of services designed to help enhance and improve people's oral health and smiles. From emergency care to restorative dentistry, the Copiague team of Babylon Dental Care makes your mouth their number one priority. We've also made it our mission to help relieve the anxiety that some people feel about going to the dentist. We'll take care of you with as little stress for you as possible.
General Dentistry. Regular brushing and flossing are only part of the equation. For a healthy smile and good oral health, you need to schedule regular dental visits. The Copiague team at Babylon Dental Care can help you manage dental issues before they turn into an oral health crisis. We specialize in general cleanings, cavity fillings, x-rays, and a wide range of preventative services. We have all the tools to help you keep your teeth healthy and strong.
Cosmetic Dentistry. Sometimes, a smile can convey more meaning and emotions than our words. When you aren't confident about sharing your smile with others, it can impact your personal and professional life. Cosmetic dentistry can help you regain your smile and self-confidence. Our office can help you achieve the straight, white smile you've always dreamed of through Invisalign, veneers, tooth whitening, or cosmetic smile makeovers.
Restorative Dentistry. One of the first things people notice about you is your smile or lack thereof. If you've lost your smile and your grove, talk to a dental professional at our Copiague office. We have options that can help you rebuild your self-esteem and your smile. Bridges, crowns, dentures, and dental implants can restore your mouth, and in the process change your life.
Sedation Dentistry. Just the thought of making an appointment with the dentist can make some people break out into a cold sweat. We know going to the dentist can cause anxiety. That is why we offer sedation dentistry. It is an experience that can help ease your nerves, reduce anxiety, and give you a more comfortable and pain-free dental experience.
Emergency Care. We know you can't plan your life around your dental needs. Good thing you don't have to! At Babylon Dental Care, we understand that dental emergencies can happen at any time. Our team is here for you when you have a broken tooth, lose a tooth, or are in extreme pain. We have doctors on call, ready to assist you and answer your questions.
General Orthodontics. Gone are the days where you must travel to multiple professionals to get the smile you want. The professionals at Babylon Dental Care can handle both your dental and general orthodontic needs for a clean, healthy, and straight smile. We have traditional and innovative options to help you straighten your smile.
The first Babylon Dental Care office was opened in 1983 by Dr. Cliff Brown with the help of his assistant Tory Sheehan. The two recognized that dental patients needed quality care in a comfortable and compassionate environment, an environment where patients felt cared about and could feel worry-free. Since then, more team members have joined the Babylon Dental Care family, all with the same mentality in mind: to give patients professional care in a warm and comforting atmosphere.
Our goals haven't changed much since 1983. We still want to offer Copiague residents excellent service while keeping up with the latest trends in dentistry. That means embracing new techniques to enhance people's smiles and keep their oral health on track. We know that your smile is a big factor in how you present yourself to others. Our job is to keep that smile healthy and radiant.
While we know that a vibrant smile can make huge strides in improving someone's confidence, we also understand that a healthy mouth plays a crucial role in your overall health. Poor oral hygiene has been linked to serious health problems such as cognitive decline and heart disease. Our Copiague team doesn't just care about your teeth. We care about your overall wellbeing and want to contribute to keeping you happy and healthy.
Dental Care Plans We Offer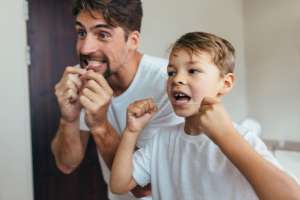 Unfortunately, at Babylon Dental Care, we know that anxiety isn't the only thing that keeps patients from keeping regular dental visits on their calendars. We understand that the cost of care may make some people wary about scheduling an appointment, especially if they do not have dental coverage through an insurance carrier. With this hurdle in mind, we created our own Dental Care Plans.
Our Dental Care Plans are incredible options for patients who are unable to get dental coverage through their employer or elsewhere. Our plans are a cost-saving alternative for both individuals and families in need of quality dental care at an affordable price.
If you are interested in enrolling in a dental plan that can help you save money on a variety of dental health needs, call our office at (631) 983-6665 today. We can help you pick a plan that fits your budget and oral hygiene needs.
Call Our Copiague Office to Make an Appointment Today
A healthy mouth is the start of a healthy and happy life. The staff at Babylon Dental Care in Copiague is ready to help you achieve your oral health needs and give you a vibrant and strong smile.
Schedule an appointment with our team today by calling (631) 983-6665.