Endodontics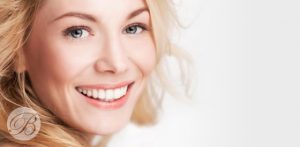 e size-full wp-image-205″ />
Are you in search of dentists in the West Babylon, NY area who perform the root canal procedure? If so, you've come to the right place! Our Babylon Dental Care Doctors perform the root canal procedure with accuracy and precision.
Our dentists are well-experienced and trained in endodontics procedures, such as root canals. Unlike many other general dentists who refer patients out to a different office, we perform the root canal procedure in-house. This means we are skilled and talented at performing this in-depth procedure.
At Babylon Dental Care, we provide patients with a much more positive and comfortable root canal experience. Our dentists perform endodontics procedures with speed, efficiency, and precision. We do everything we can to minimize your time in the chair and keep you as comfortable as possible.
What is a root canal?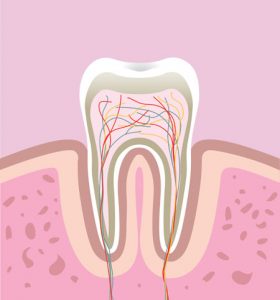 To understand the root canal procedure, you must be able to differentiate between two parts of the tooth—- the pulp and the root canal.
The root canal is the pathway located in the tooth's center that is responsible for housing the pulp, or nerve.
This soft area, called the pulp, transports oxygen and nutrients to the root and the rest of the tooth.
The problem occurs when the tooth contracts a deep cavity, fracture, or other traumatic problem. Now the harmful bacteria can gain access into the canals, thereby infecting the healthy pulp.
If the patient doesn't get treated right away, the infection will worsen, causing the pulp to die. This is what causes an abscess, which is an infection in the bone at the end of the root.
What is the purpose of a root canal procedure?
For many people, the mere mention of a root canal elicits feelings of fear, worry, and anxiety. However, root canals are often a necessary treatment to save a tooth that has become damaged due to decay or other problems.
The primary purpose of a root canal procedure is to repair or restore your damaged tooth. The damage can be caused by trauma, severe decay, broken or chipped teeth, or fillings.
Since these things often lead to infection, we recommend treating these problems as soon as they are detected.
When such extensive damage is done to your tooth, the root canal procedure might be the best solution to fix it.
What happens during the root canal procedure?
Root canal patients experience severe pain when harmful bacteria seeps into the root canal, thus typically causing the pulp to become infected. If the patient does not seek dental help right away, there is a high chance that the pulp can become so severely infected, that the pulp will die. There is a chance the tooth will need to be extracted.
To prevent an infection, the patient's tooth is completely numbed during the endodontics procedure.
The pulp and nerve are removed so that we can clean and re-seal the inside of the tooth where the problem exists.
The next step involves placing a special filling into the roots and rebuilding the tooth's core.
When complete, a temporary, tooth-colored crown (until your permanent one is created) is placed to seal the top of your tooth.
Receive top-notch root canal treatment in West Babylon
For your comfort, we offer sedation dentistry to relieve your fears, worries, and anxiety. Patients often elect to do their dental treatment while sedated.
Depending on several variables (medical history and current medications, etc.), our highly trained dentists will choose and deliver the sedation dentistry method that is best for your health and comfort.
Our dentists have extensive training to safely and effectively deliver the medication used in sedation dentistry.
Most of our patients are actually amazed at how quick and easy we make the procedure!
At our office, we use cutting-edge technology, such as rotary instruments and digital apex locators. These high-tech instruments allow us to complete a root canal procedure in one office visit, whereas most other dentist offices take up to three appointments.
If you need a root canal, don't wait. If the infection worsens, it can cause serious damage and pain. We recommend acting fast to prevent infections and other health-related problems.
Simply put, our experience and skills, along with sedation dentistry, will make your root canal procedure more comfortable and anxiety-free. If you would like to schedule your appointment or speak with us about root canals, feel free to contact our dentists at Babylon Dental Care at 631-983-6665.