Frequently Asked Questions
Click on the question below to view the answer. Have a question for our doctors? Submit it in the form at the bottom of this page!
Why do I need a crown if my tooth doesn't hurt?
Crowns are used to provide strength and stability to a weakened tooth. If your tooth is fractured or too decayed to support a filling, a crown can provide the support your tooth needs. Even if you're not experiencing pain, you may be in danger of losing your tooth unless a crown is placed.
Crowns are also beneficial for patients who have large, silver fillings that are showing signs of wear, such as cracking. Cracked fillings can let decay back into your tooth, which means you could ultimately lose it. In this situation, a crown is placed to avoid future problems.
Crowns not only strengthen the tooth but are also very natural in appearance. Patients who have crowns also enjoy a natural-feeling bite as well as restored size and shape of the tooth. At Babylon Dental Care, either our Gateway Plaza or Great South Bay locations, we offer gold and porcelain crowns to best suit our patients' needs.
Can you show me what my teeth will look like ahead of time?
Yes! When our patients come in for a cosmetic treatment consultation, they are naturally interested to see what their results will look like. Though many dentists use imaging software to show patients what their teeth will look like after a cosmetic procedure, we've found that it's not always possible to do what the digital image shows. We want our patients to know exactly what to expect, which is why we use three-dimensional wax models instead.
We will take an impression of your mouth and then create a simulation in wax using whatever treatment(s) you are considering. With this method, you can see a more accurate depiction of your desired results, and you'll also be able to see what your new smile will look like. 
We also offer "Snap" technology, where you can create the look of your desired work on your own photograph. The complete photo gets mailed to you within a week.
At what age should my child first see the dentist?
We usually recommend parents bring their children in at three or four years old– as soon as they've had some kind of "away from mommy" experience, such as preschool. Of course, if your child is in pain or has a dental problem, we'll be glad to examine him/her at any age from infant up. In fact, Dr. Silvia Baker loves spending time with our little ones!
We like to have children come in to "test drive" the dental chair prior to scheduling a full appointment. Depending on your child's reaction, we can either go ahead and schedule an appointment or suggest holding off a bit longer. The idea is to make the dental office a comfortable place for your child to visit; we do not want to traumatize him or her in any way.
As children's dentistry providers, we understand that we have the opportunity to instill within your child good oral health care habits and a positive attitude about going to the dentist. Many people develop a fear of going to the dentist during childhood, and this is something we want to avoid. Making sure your child is comfortable in the dentist's chair is of the utmost importance to us.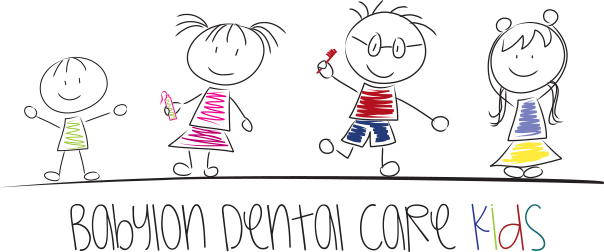 Do you accept my insurance plan?
We will work with you to maximize your benefits under your specific insurance plan. Our insurance coordinators work with all of our insurance claims and all the ins and outs of the insurance process. Our coordinators will make sure you are well-informed about what your insurance plan covers prior to your appointment so that you can make the best decisions for you.
For those patients with limited coverage, we offer many financial arrangements to help with any and all of our out of pocket burdens.
Please note that while we do accept assignment of benefits from some companies, you will be responsible for any portion of your fee that is not covered. We encourage you to contact our office for specific information about your insurance coverage.
What do I do if I have an emergency and the office is closed?
We are available to our patients 24 hours a day, 7 days a week. In the event of a dental emergency, please call us at: 631-983-6665. Follow the prompts. Our partners carry our emergency phone 24/7 for all our patients' possible needs.
We understand that dental emergencies can happen at any time, including at night or on Sundays after our practice is closed. Often, these situations are very painful and require immediate attention. That's why one of our partners are always on call and ready to assist you. We'll do whatever it takes to make sure you are taken care of in a timely manner.
I have a temporary crown in my mouth. What if it comes off or breaks?
Temporary crowns are often placed after dental implant surgery or after a tooth has been prepared and a permanent crown is being created. Wearing your temporary crown is essential to protect the area and keep the surrounding teeth aligned in the meantime. If this temporary crown comes off or breaks, you'll need to contact our office.
If the crown is intact, you can sometimes place it back on your tooth until you can get to the office. If it is too loose and you are unable to get to our office, temporary cement purchased at your pharmacy can be used to re-cement your temporary. It is very important not to leave the temporary crown off because the tooth will shift and the permanent crown may not fit.
After you have had a temporary crown placed, we'll provide you with post-care instructions. Please refer to these for specific information about how to handle your situation.
What will happen during my first visit to your office?
We are very thorough in our New Patient experience because we want to do everything we can to help you obtain a higher level of oral health while creating an experience that exceeds your expectations. During your first appointment, we will take any necessary X-rays and perform a periodontal exam, oral cancer screening, and intraoral camera examination. In some cases, photographs and models of your teeth may also be necessary. This thorough initial exam allows us to determine any areas in which your health could be improved and create a custom plan for you. We will also give you a tour of our practice, welcoming you to feel at home with us.
For patients who are coming to us for cosmetic consultations, we'll spend time getting to know you and your desires for your smile. Afterward, we'll recommend the best possible ways for you to get the smile you've always wanted. We'll explain everything that is involved in your treatment, and even create a model and or our "snap" technology to show you what your results would look like. We make it our priority to give you all the information you need to make the best possible decision for you.
We always take the time to talk with you about your needs, your expectations, your fears and your concerns. We'll also go over the financial aspect of your treatment so you're aware of your financial responsibilities and your best options for payment. Then we'll prioritize treatment in the way that works for your needs and lifestyle.
If you have any special concerns regarding your appointment, we encourage you to contact our office ahead of time. We are willing to do whatever it takes to make sure you have a satisfactory experience during your first appointment with us.
What different payment options do you provide?
We accept cash, personal check, all major credit cards, and we also offer a discount for prepayment. When you pre-pay in full for your treatment plan, we offer a 5% courtesy if you pay with check, cash, or debit for anyone under the age of 65.
For patients age 65 and older, we will extend a 10% senior citizen courtesy when you pay with check, cash, or debit for your services at the time of your visit, and an additional 2% if you pre-pay in full for your treatment plan.
For longer-term treatments, we work with several different financing companies so you can choose the option (including some 12-month, interest-free plans) that works best for you.
We do accept insurance as partial payment on your dental treatment; you are responsible for any part of your treatment not covered by your insurance.
For patients without insurance and patients who have insurance that we do not participate with, we offer two great in-house discount savings plans. See the Babylon Dental Care Plan page for more details.
When you contact our office, you'll be able to speak with someone who can walk you through your options for paying for your dental treatment. We want to make this part of the process as easy as possible for our patients. If you have questions about payment plans or insurance, please just ask us!
What makes us different from any other dental practice you could visit?
We believe in delivering quality dental care for our community while maintaining the highest standards of our profession. What sets us apart is explained in our mission statement:
"We care about helping people and we'd like to give them more than they expect…We want patients leaving our office feeling uplifted, as though they've had a great experience. Our key words are genuineness, cheerful, gentleness, caring, trustworthy, honesty, respect, efficiency, and follow through."
In the practical sense, that translates into details like extended hours (we're here 12 hours a day Monday – Thursday, until 5 p.m. on Friday, and even six hours on Saturdays and Sundays). We also have a doctor on call at all times, so patients who are experiencing dental emergencies can obtain care even when our office is closed. Our commitment to our patients and treating patients like members of our family truly set us apart.
We also have a wide range of expertise amongst our dentists, which means you can get all your dental care in one office. That improves communication about your treatment if more than one dentist is involved– when you're getting a dental implant, for example.
There are many other things that set us apart, such as our large hygiene department, which has real expertise in maintaining your soft tissues, and our state-of-the-art equipment, such as digital X-rays. Our office stays current in the dental field, using the latest treatments, equipment, and knowledge to provide our patients with the best care possible.
Both our Great South Bay and Gateway Plaza locations are aesthetically appealing, welcoming, and quite comfortable. If that is not enough, we also offer a "comfort menu" to further enhance your experience.
We invite you to make an appointment and see for yourself what sets us apart from any dental office you've visited before.
My gums bleed when I brush my teeth. Should I be concerned?
Bleeding is always a sign of a problem. Gums that are bleeding, swollen, painful, or bright red can signal periodontal (gum) disease.
Gum disease is a serious problem that should not be taken lightly– it not only can lead to tooth loss, but it has also been linked to systemic problems such as diabetes, stroke, and heart disease. Seeking treatment for your bleeding gums can prevent life-threatening health problems.
If you are experiencing bleeding gums, call our office immediately to have them checked out by one of our doctors. We can provide effective gum disease treatment options to get your oral health back on track.