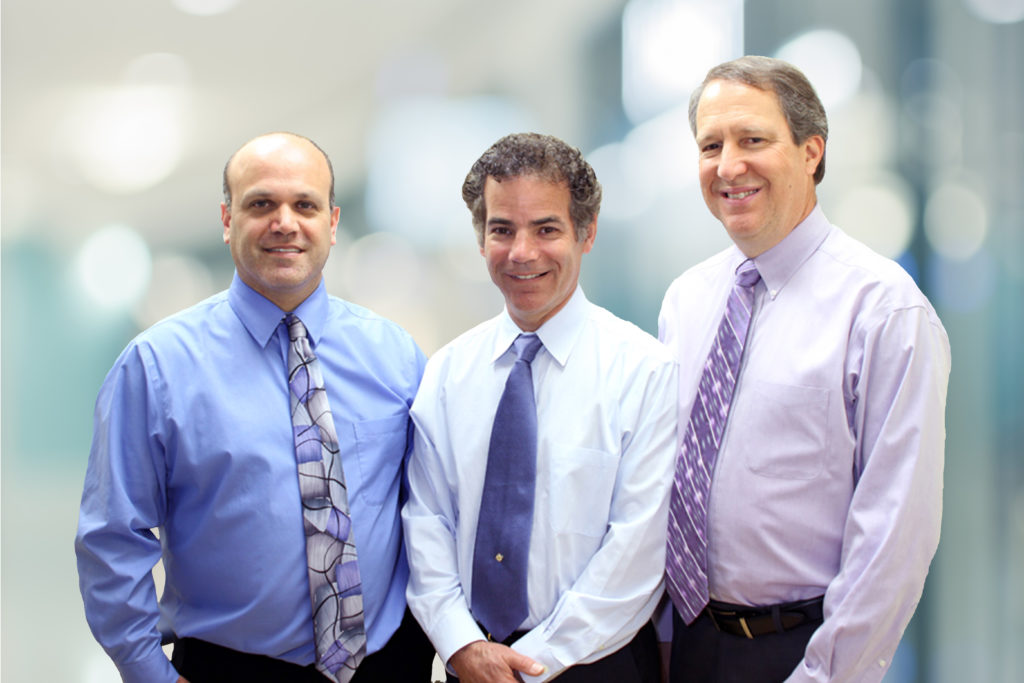 Partners
Dr. Clifford Brown, DDS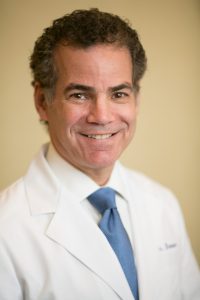 Dr. Clifford Brown was born in Brooklyn and raised in Syosset. Dr. Brown earned a Bachelor of Science degree in Biology from American University in 1973 and obtained his D.D.S. degree from SUNY at Buffalo in 1977. As the founding partner, Dr. Brown opened Babylon Dental Care's doors in 1983 with the philosophy of treating patients like members of his own family. Dr. Brown is always expanding his knowledge of dentistry and keeping up with the latest techniques. His continuing education includes courses in cosmetic dentistry, endodontic therapy, implant dentistry and practice management. Dr. Brown is a member of the New York Dental Association, Suffolk County Dental Society, and the American Dental Association. In addition to being a member of The Academy of Clinical Sleep Disorder Disciplines, Dr. Brown is now trained in Dental Sleep Medicine and Application of Oral Appliance Therapy.
Dr. Brown utilizes our modern Silent Night Therapy in treating patients for obstructive sleep apnea and sleep disturbance related snoring. Using state-of-the-art FDA approved oral appliances that are customized for your individual needs, Dr. Brown has made great strides in helping patients achieve and maintain a peaceful night's sleep.
One of Dr. Brown's favorite parts of his job is the unique and special relationships he has developed with so many of the patients that have come through Babylon Dental Care's doors since it's inception. Seeing a patient leave with a smile and a restored inner confidence gives Dr. Brown a sense of humble pride in the care that he offers to all his patients.
Dr. Brown's professional accomplishments outside of the practice doors include joining a select group of leading dental professionals from across the nation to co-write and release the health book titled, More Than a Mouthful: America's Leading Dentists Reveal How to Get Healthy and Stay Healthy By Taking Care of Your Teeth!
Respected by his colleagues and recognized by his patients also led to Dr. Brown's being named as a 2011-2012 Top Doc New York preferred provider and included an on-air debut during a Dr. Oz commercial segment.
Dr. Brown takes great pride in how his "family" has grown tremendously throughout the years, with the ability to uphold the vision of treating all patients like members of his own family. Jenn Brown, Dr. Brown's wife has played a key role in the growth of the practice. What began as a supportive spouse and a listening ear, became a full time advisory position as Jenn became Babylon Dental Care's Marketing Director. Together, the Brown's vision came to light and the practice moved into a beautiful state-of-the-art facility to meet the needs of the growing number of patients and their families.
Outside of the office, Dr. Brown loves spending time with his wife, children and circle of friends. Dr. Brown is well known in the community and can be found enjoying golf, baseball, traveling, and his Tuesday night card game with friends he has known since kindergarten.
Easily the best dental office I've ever been to. I must note I was specifically there for the treatment of sleep apnea via an oral appliance, but my experience has been nothing but positive since day 1. Specifically, Dr. Brown, who is in charge of the sleep apnea department, is the easily the most sincere and caring medical professional I've ever encountered. Most of the staff are friendly and appointment wait times are usually kept to a minimum thanks to the large size of their office. What really sold me on them was the little goodie basket I received after my first visit, as I don't know of many places who would have done the same.

Peter Ramirez
As a new patient, I was impressed by each staff member's professionalism, knowledge and friendliness. The office is impeccably clean. I was seen by Dr. Brown, as a new patient suffering from what I thought was a tooth problem. However, Dr. Brown gave me a thorough explanation as to what the problem really was, its causes, and its solutions. I left the office feeling like I was being well taken care of. I would definitely recommend this facility to friends and family.

Alexandra Hintz
As always The staff is extremely friendly and Dr Brown and his assistant most importantly did a great job on my teeth.

Thomas P.
This has been one of the most pleasant dentist visits I have ever experienced. The staff was friendly and professional. Bonni was caring and very professional. Dr Brown eased my concerns regarding my sleep apnea and I would highly recommend him and his practice.

Alan Wasserman
I'm a new patient at Babylon Dental Care and everyone is incredibly nice. The entire staff in the front office said 'Good Morning!' The office is very clean, especially the waiting room and is very inviting. Dr.Brown is exceptionally nice and takes his time to explain things to his patients, as well as ensuring they are comfortable. You have changed my outlook on dentists! Thank you!

LV
The doctors and staff are awesome. They are so nice and caring. Dr. Brown is the most gentle, caring dentist I have ever encountered. He makes going to the dentist so much less stressful.

Theresa Moss
I have been a patient/friend of Dr. Brown's for approx. 35yrs. He and his staff have always been supportive, professional and made me feel like family. I cannot tell you how much I appreciate the many years of great service and care. Thanks!

Gary
Dr. Stephen Peck, DDS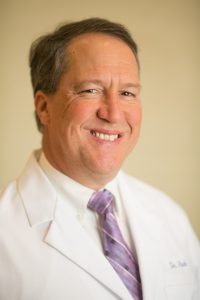 Dr. Stephen Peck was born in Milford, Connecticut but grew up in Essex Junction, Vermont. He received his undergraduate degree from the University of Vermont and his dental training at Georgetown University School of Dentistry in Washington DC, graduating in 1984. After practicing in Vermont and Connecticut, he relocated his family to Long Island and joined Babylon Dental Care in 1990 where he is now a partner. He currently lives in Wantagh with his wife of 28 years, Lori. They have two children, Kristen and Kenny. Although now he is a long-time New Yorker, he is still a "country boy" at heart!
In his 23 years at Babylon Dental Care, Dr. Peck has contributed significantly to the growth and development of the practice. Dr. Peck strives to keep Babylon Dental Care on the cutting edge with new equipment and procedures that allow patients to feel comfortable and spend a minimal amount of time in the chair. Dr. Peck works towards this goal with the help of an incredible support staff. The team is highly engaged and strives to make the patient experience truly enjoyable.
Both patients and team members enjoy Dr. Peck's affable nature and easy-going personality. Known affectionately by his patients as "Painless Peck," he really enjoys dentistry and it shows in the way he treats his patients. Dr. Peck says, "I love being able to take a patient who has been away from the dentist for 5-10 years or more and transform their mouths and smiles into something they can be proud of."
Dr. Peck is a member of the American Academy of Cosmetic Dentistry (AACD), Dental Organization for Conscious Sedation (DOCS), and Academy of General Dentistry (AGD). In his spare time he enjoys fishing, golfing, skiing and traveling with his family.
I had the best dental visit ever. Doctor Peck is very sweet and was an artist at matching up my cap to the rest of my teeth. The staff was very friendly. I highly recommend Babylon Dental Care.

Dolores T.
Doctor Peck and staff delivered excellent care as always, and when I mentioned I had pain when biting down were able to do an unscheduled crown with minimal discomfort. I am very grateful and appreciative, thank you.

Anonymous
Doctor Peck is by far the best dentist in the world! I don't hate going to the dentist because he is gentle, kind and stands by his work, which is always done to perfection.

Anonymous
As always dr. peck was great a gentlemen and the nicest dentist you will ever meet. everyone is always friendly and courteous great place to come thank you.

Lori P
Dr. Harold Gaynes, DMD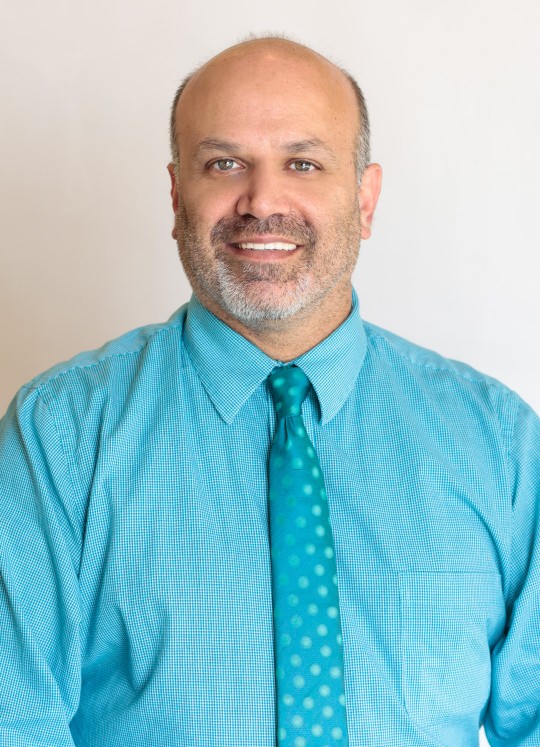 Dr. Harold Gaynes grew up on Long Island and currently resides in Port Jefferson. Dr. Gaynes graduated Magna Cum Laude from Stony Brook University, with a BA in Sociology. After taking a year to volunteer in a hospital emergency room, animal clinic and a dental office, he decided that dentistry was the right career choice. Dr. Gaynes attended Temple University Dental School where he was a member of the Periodontal and Endodontic Honor Society. After graduating in 1995, he returned to Long Island and completed a dental residency program at Stony Brook University Hospital. During the residency, he treated both medically compromised patients and patients with severe dental traumas and emergencies. Dr. Gaynes was the chief dental resident in his final year of the program.
After completion of his residency program and spending time in private practice, Dr. Gaynes became an Associate at Babylon Dental Care in 2001 and became a Partner in December 2006. Dr. Gaynes believes in an honest approach to dentistry, applying his knowledge and experience of dentistry along with his patient's individual needs and desires. Transforming a patient who has had a history of negative dental experiences prior to being cared for by the Babylon Dental Care team enables him to offer the best dental solutions. Connecting with his patients by educating them with diagrams and models in combination with listening to their concerns and wishes are important to Dr. Gaynes. Dr. Gaynes enjoys explaining the procedures so the patients have a full understanding of what is being performed with patience and understanding, thereby creating a new positive dental experience for them.
New technology, caring staff and listening to patient's concerns are all things that impress Dr. Gaynes, the building blocks that are the foundation of the Babylon Dental Care family. The high standards that every team member strives to provide in his eyes, provides a whole new positive patient experience with quality dentistry, making the practice the great success that it is known for.
Dr. Gaynes is a member of the Suffolk County Dental Society (SCDS), the New York Dental Society and the American Dental Association (ADA). Dr. Gaynes met his wife, Julie, in high school. During his dental school years, Julie supported him working as an electrical drafter, then as a dental receptionist, and now channels her work in Community Habilitation for Deaf Adults, utilizing her talents as an avid crocheter. Their son, Daniel, a high school senior, enjoys multiple languages and learning unusual facts. Devon, their daughter, a high school sophomore and music and movies buff enjoys crafts and marine biology.
In his free time, Dr. Gaynes enjoys kayaking, mountain biking, gardening, cooking, attending concerts and Broadway, photography, Factory Tours (learning about how things are made), and traveling with his family.
Best dentist around!! I was always afraid of the dentist and I had very bad experiences in the past with different dentists. Ever since I found Babylon dental care, I'm no longer afraid of the dentist!!!! Everyone at this office makes me feel comfortable and welcome. My first time here I told the girls about my dental phobia and they were so nice and attended to my needs. I see Dr. Gaines and he is always nice and explains everything to me so I can understand. If you are a phobic like iam, I would definitely recommend checking them out!!!!

Sandra K.
1st visit overall was a Great experience very Happy with Lanea and Dr.Gaynes Great job explaining everything…2 thumbs up!!

Anthony DeVito
As always a very pleasant visit at the dentist. X-rays, cleaningand a check-up by Dr.Gaynes. Patty, the dental hygienist is the best. The entire staff at Babylon Dental are extremely efficient, accommodating and professional.

Mike Pizzo
I was very happy with my appointment and with Maritza Oppedisano the Dental Hygienist and Dr. Gaynes. They both took the time to explain everything to me before they were going to do anything. It was also explained to me what I should expect at my next cleaning. Maritza also went over all my x-rays explaining & showing me what needed to be taken care of. I would recommend Babylon Dental to anyone looking for a dentist.

Susan Baldine
Associates
Dr. David Durgan, DDS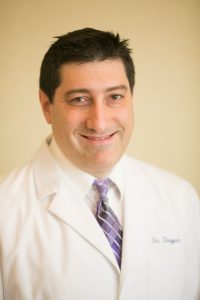 Dr. David Durgan grew up in Lake Grove, NY. He graduated Stony Brook University with a B.S. in Biology in 1990 and later received his DDS from Stony Brook Dental School in 1994.
Dr. Durgan continued his dental education with post graduate studies completing a general residency at NY Hospital Medical Center in Queens, NY. His hospital residency dealt with all phases of dentistry – everything from simple fillings to implants. Dr. Durgan has been practicing for over 15 years. He always brings a special, relaxed style to his patients which is very comforting.
Dr. Durgan enjoys diverse hobbies and activities from carpentry to tennis, but most of all he enjoys spending time with his wife, Dana, and their sons, Bryan and Collin.
Dr. Durgan was professional, gentle and kind. I am always very nervous when I go to the dentist and Dr. Durgan helped me to relax. He is making two crowns for me and he ensured that I did not have pain. Also, the crowns didn't truly cover all the way up into the gum like he wanted and so he sent them back to be improved. He explained everything to me and why it was important that they fit properly to the gum.

Judy Z.
Dr. Manish Soral, DDS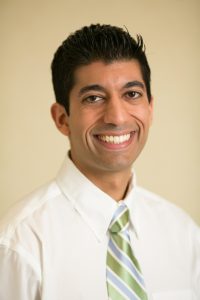 Dr. Manish Soral, born and raised in Mt. Sinai, New York, the home of his close knit family and where Dr. Soral, his wife, and three beautiful daughters have now settled. Dr. Soral received his undergraduate degree at SUNY Albany with a double major in Biology and Psychology and earned his DDS at SUNY Buffalo. After graduating, Dr. Soral spent 1 year as a resident at Stony Brook and was asked to stay on as chief resident for an additional year.
Dr. Soral has been an Associate Dentist at Babylon Dental Care beginning in June 2008 and practices all phases of general dentistry. When asked about the most rewarding aspects of his job, Dr. Soral speaks of his desire to help patients overcome their fears of dentistry. In support of this effort, Dr. Soral works with his patients to achieve their desire to take away an experience that is comfortable, pleasant, and as pain-free as possible. He enjoys the gratification of establishing long-term relationships with many of his patients and their families.
In sharing his thoughts on something that has impressed him as a member of the Babylon Dental Care family, Dr. Soral speaks about the shared mindset of the team. The shared goal of creating a positive patient experience is a priority of our dedicated doctors and caring Babylon Dental Care team members. This shared effort leaves our patients happier and more at ease than when they first walked through our doors.
While attending dental school in Buffalo, Dr. Soral met his wife, Mary, and their loving family now includes four beautiful daughters, Aahna, Asha, Aleina, Amia. When not working, Dr. Soral enjoys time with his family, golf, watching the Giants and Rangers, and traveling.
I hadn't gone to the dentist in a long time due to some bad experiences. After finding Babylon Dental Care, Doctor Soral and the caring staff members I am no longer afraid of going to the dentist.Thank You for giving me my smile back.

Linda Ryan
Dr's who actually call back and take some time to explain concerns and questions go a long way in my book. Dr. Soral did just that from 600 miles away. I moved to NC 2 years ago and today I had some problems with a tooth that was questionable for a root canal. Thanks again Dr. Soral.

Tom G.
Let me be the first to admit, I do not like going to the dentists due to traumatic experiences growing up. The staff are extremely patient and kind. I had Gena, for my first visit. She was professional and walked me through the entire process. She explains each step before doing anything. Dr. Soral is great too. Took the time to explain and answer any questions I had. Then I discovered sweet gas!! If this thing was around when I was growing up then I would have been to the dentists sooner!! The staff at Babylon Dental were all kind from the receptionist to the dentist himself. The great thing about this place is the hours as well. They are open 7 days a week. My previous dentist was closed most days of the week and closed from 12-2 for lunch, only one weekday that was opened late and you had to wait months to be seen.

Christina J.
Dr. Edward Zerbo, DDS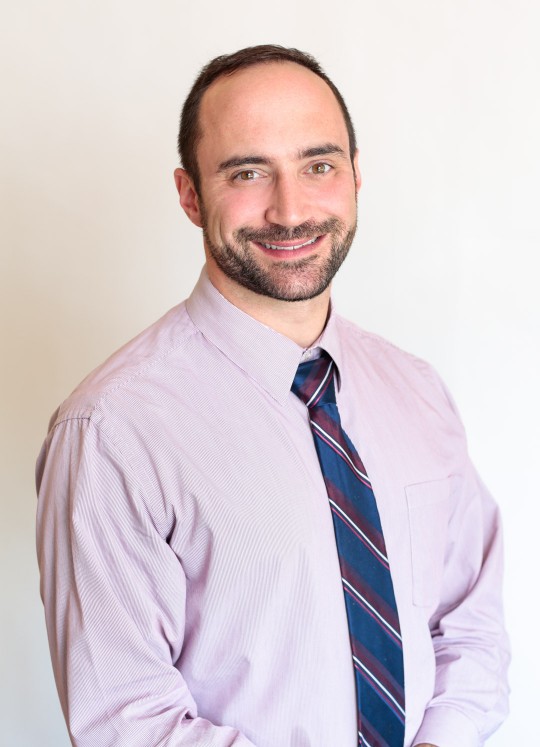 Dr. Zerbo grew up in West Babylon. After traveling and living in various parts of the country, he followed his plan to return to Long Island, and speaks of it offering a wonderful place to live.
After completing his undergraduate training at Stony Brook University with a degree in Sociology, Dr. Zerbo completed his dental school training at the University of Detroit Mercy and dental residency at Lutheran Medical Center in Brooklyn, New York. He is a current member of the ADA, NYSDA, SCDA, and Dental Town. Dr. Zerbo is adept at providing all aspects of general dentistry inclusive of cosmetic, restorative, crown and bridge, implant restorations, atraumatic extractions, root canals, and many other services.
One of Dr. Zerbo's favorite parts of his profession is the enjoyment he received in his patient interactions. "There is no better compliment than when a patient feels relaxed and comfortable throughout an appointment." Dr. Zerbo feels strongly that an important part of treatment that is often overlooked is listening to your patients concerns. Providing a tremendous amount of information to accurately treat the patient's needs is something Dr. Zerbo prides himself upon. Explaining the needed/desired treatment to the patients before any treatment is rendered enhances the patient experience and Dr. Zerbo understands the importance of this. This relaxing approach for the patient as well as the dentist enhances the relaxed expression on relieved patient's faces, something Dr. Zerbo thoroughly enjoys.
Dr. Zerbo was a special member of the Babylon Dental Care family long before he became a dentist. As a Babylon Dental Care volunteer during his high school years and working as a dental assistant until his entry into Dental School at the University of Detroit Mercy, Dr. Zerbo became a well known BDC family member. Dr. Zerbo speaks of how very special it is for him to see patients that remember him from years ago. He speaks of the practice and how it is truly a family that is constantly growing and one he is proud to be a part of.
Outside of the office, Dr. Zerbo enjoys cooking, mountain biking, kettlebelling, traveling, and giving back to his local community. Dr. Zerbo's passion for helping others extends far beyond his own community and the patients he cares for at Babylon Dental Care. His eyes light up as he describes a particular volunteer weekend with Remote Access Medical, providing free quality dental care to those who could not otherwise afford it.
The team at Babylon Dental from the time you walk in, is inviting and caring. Jaclyn the dental Hygienist is thorough and kind. She will have your teeth sparkling so much that you can't help but smile! Dr. Zerbo makes you feel comfortable and well taken care of. So happy to have this office to go to!

Lauren C.
Not a fan of going to the dentist. Dr. Zerbo, Melissa, and Michelle did a fantastic job. Very professional, personable, and informative. They made the experience as good as it gets! Great job guys!

Randy K.
I am in my 60's and have had many dentists. Dr. Zerbo is definitely the best. Cheerful and very competent, painless and professional. I highly recommend him.

Stephen Jenkins
This was my best dentist experience ever. Dr. Zerbo and his assistant La nae, were both a pleasure to meet. I would recommend this dental office to everyone.

Mike Ferrara
Periodontist
Dr. Mark Knakal, DDS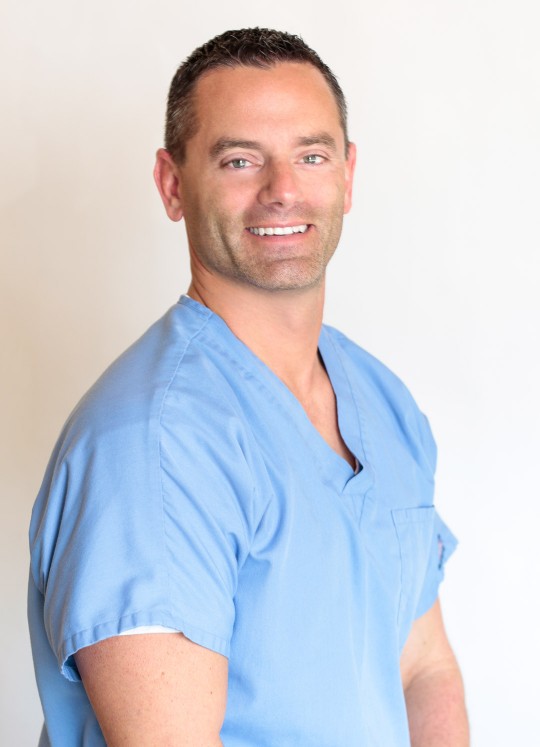 Dr. Mark Knakal is a native Long Islander who was born and raised in Holbrook. He received his undergraduate degree at Villanova University majoring in Biology with a minor in Psychology. He then went on to receive both his DDS degree and specialty training in Periodontics from Stony Brook School of Dental Medicine. During his training at the University, Dr. Knakal was honored for his excellence in Periodontics by the Northeastern Society of Periodontics. He was also the recipient of the prestigious American Dental Society of Anesthesiology Horace Wells Senior Student Award.
Appointed as Clinical Assistant Professor in the department of Periodontics at Stony Brook, it was Dr. Knakal's role to teach pre-doctoral students the clinical aspects of Periodontics and Implantology. Dr. Knakal is also licensed in oral conscious sedation dentistry, which allows patients to reach a heightened state of relaxation providing a pleasant dental experience.
Dr. Knakal's dental philosophy is treating everyone like family and he does so with a kind, approachable, and caring manner. He enjoys performing dental implants and helping his patients receive the dental results they are looking for. On a personal note, Dr. Knakal is married with three young boys. He enjoys and cherishes a second childhood through his children's eyes. They enjoy as a family… swimming, going to the beach, and taking bike rides.
Dr. Knakal truly has the hands of a surgeon, as well as an outstanding mind. The man is top notch. Everyone provided me with an excellent experience, and I do not dread my next visit, which is testimony to the effectiveness of Babylon Dental Care's approach.

Steve Fiori
Dr Knakal makes you feel wonderful while he is doing the gum surgery. No problem at all very comfortable with him… I have had many visits with him and the staff. But this time his helper wasn;t that great did not recognize her maybe she was new but I really wasn't too happy with her. I will speak with Dr Knakal when I return about this .

Anonymous
Recently moved to their new offices at 785 West Montauk Hwy, West Babylon. Big Upgrade. I have been a patient for 4 years as a result of an ad for their Sedation Dentistry (I'm a BCP: Big Chicken Patient), I highly recommend it. The staff is excellent and friendly, includes the Dental Assistants, Hygienists and Office. The dentists and surgeons are Top Notch.

Doctors Peck and Knakal, Annie, Sally, Sandy, Brie, Anna, and too many others to name THANK YOU !

HM
Orthodontist
Dr. John E. Baker Jr., DDS
Dr. John E. Baker is a native of Long Island. He grew up in Huntington and graduated from St. Joseph's College in Patchogue. Dr. Baker earned his dental and orthodontic degrees at Columbia University School of Dental and Oral Surgery. Upon graduation, Dr. Baker was recognized as being the best clinical dentist in his class and was awarded the Operative Award for Excellence. He was given the honorable Long Island Odontology Award for being the top graduate from Long Island. After receiving the Omicron Kappa Upsilon Honors Award, Dr. Baker was asked to teach both general dentistry and orthodontics at Columbia University.
While studying at Columbia, Dr. Baker met his wife, Silvia. They have four beautiful children, two girls and two boys, two dogs, a cat, and tropical fish. They love going on family vacations, particular fishing, and boating.
Dr. Baker has been practicing on Long Island for over 20 years and continues to believe in the same principles that earned him the prestigious awards. "Excellence is what we must strive for and attain in every aspect of our lives. Just as I would strive for perfection in all that I do for my children and family, I do for all my patients." Dr. Baker believes in bringing the latest technology and innovations available in the practice of orthodontics to his patients, in order to make the treatment more comfortable and precise.
Dr. Baker enjoys the interactions with children and parents alike. It is an honor, he says, when the parents bring the younger siblings in of those he has treated. He believes it is an even higher honor when they refer their friends or sometimes even themselves, for orthodontic care after seeing the transformation of their child's bite and smile. Dr. Baker's goal is provide impeccable orthodontic care to enhance a patient's health, appearance, and confidence, while maintaining a joyful and fun office atmosphere.
Dr. Baker is always great with my son who is always breaking his braces. Always a good experience!

Damien Xe
Bringing my anxious child to the dentist was a painful experience for me until I brought him to Dr. Sara. She was so fantastic, kept him informed, made him laugh, and took away his fear. I followed up with Dr. Baker, since he needed braces, and once again he received fantastic treatment. Everyone at the office is top notch customer service oriented. I'm so pleased this office exists.

Seeing Our Little Ones
Dr. Silvia Baker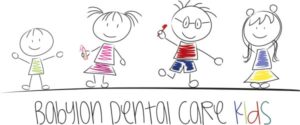 Silvia M. Baker is not your typical "all business" dentist. Her incredible life story started in Cuba when she was only 8 years old where her family fled the communist dictatorship in search of freedom.
After spending a couple of her childhood years in Spain, she and her family made it to the United States when she was 10, where she began her very own American dream. Silvia went on to receive her undergraduate degree from NYU, and then earned her dental degree from Columbia University School of Dental and Oral Surgery.
Silvia's post-graduate training continued at Stony Brook University School of Dentistry where she was a Fellow at Dental Care for the Developmentally Disabled Program. Upon graduation, she was honored with being appointed to the position of Clinical Coordinator. She also became head of the Developmentally Disabled Dentistry Program at the University, and was responsible for training the post-graduate doctors in the program, as well as the dental students and residents.
During this time she maintained her private practice she also got married and had four wonderful children.
One of Silvia's favorite things about being a dentist is helping patients young, old, and everywhere in between overcome their dental fears. Hearing comments like "that was fun" or "you guys made me laugh and I didn't feel a thing!" are music to her ears.
Silvia loves to play with her kids, dance, sing, cook, and so much more. While Silvia takes her profession very serious, she also understands the need to comfort patients and ensure they enjoy their visit. She's full of life and can't wait to meet you at our office!