State-of-the-art Technology at Babylon Dental Care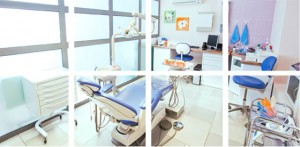 Our team of doctors insist on utilizing the most cutting edge technology to offer our patients superb dental results.
Dexis® Digital Radiography
With digital x-rays, patients of Babylon Dental Care will not be exposed to harmful, high levels of radiation. Gone are the days of traditional x-rays with harmful levels of radiation and longer wait times to see the final results. Digital x-rays are fast and less harmful.
Once we take your x-rays, our team of dentists and hygienists can view your computerized x-rays almost instantly! The level of detail is unparalleled compared to traditional x-rays, allowing our dentists to plan your treatment with precision.
Panorex® X-rays
There are occasions when our dentists need to see all areas of your mouth at one time. This is especially useful when planning your treatment, and when detecting oral problems early on. To do so, our dentists use Panorex x-rays, which are basically panoramic pictures of your entire mouth, including your teeth, jaws, soft tissues, and bones.
Similar to Dexis digital x-rays, Panorex x-rays also use low levels of radiation. Patients can look forward to quick and pain-free x-rays with Panorex technology.
SCAN-X® Digital Imaging System (by Air Techniques)
Air Techniques developed an entire line of cutting edge dentistry products aimed at making dental imaging processes more efficient and effective. At Babylon Dental Care, such SCAN-X technology we utilize include: intra-oral camera, caries detection, digital radiography, imaging software, and intra-oral x-ray.
By using these tools, we can more effectively plan your treatment, precisely see inside your mouth with intra-oral cameras (and you can, too!), and detect cavities early on with caries detection.
SNAP® Cosmetic Simulation
SNAP cosmetic imaging software is a great way for patients to see their brand new smile before any dental procedure begins. Patients love this new technology! Allowing them to see their new smile on the computer screen permits the dentist to make necessary changes in the treatment plan before any procedures begin.
Find out more on our SNAP Instant Digital Imaging page.
MySmile Customized TV and Patient Education Videos on Demand
Patient education is important to us. We do our very best to spend time with patients to help them understand their treatment and selected services before we begin. One way we educate patients is through MySmile customized TV and Patient Education Videos on Demand.
On the TVs throughout our office, patients have the opportunity to watch and listen to educational videos pertaining to services offered at Babylon Dental Care. From general dentistry, to cosmetic dentistry, to restorative dentistry, the MySmile system presents relevant, educational information.
Demand Force System
Demand Force technology allows us to utilize email and text communication to reach our patients in an easy manner.
We utilize Demand Force to confirm appointments with patients, reschedule appointments, inform patients of new and special offers, inform patients of our community efforts, and so on.
It truly is a unique, effective system that permits effective, timely communication with each and every one of our patients.