At Babylon Dental Care, we know you have a busy life, and visiting the dentist is the last thing you have on your mind. Yes, we even understand that visiting the dentist is sometimes nerve-wracking and even frightening for some. That's why the team at Babylon Dental Care is passionate about providing the community of Amityville with quality dental care in a relaxing and compassionate environment. 
Oral health isn't just about maintaining strong and healthy teeth. Good dental health is also a major cornerstone of good overall health. Taking care of your teeth, gums, and mouth also means that you are helping your heart and brain as well. Studies have linked poor oral health to both heart disease and dementia. At Babylon Dental Care, not only are we interested in helping you prevent tooth decay, but we are also interested in helping you maintain a healthy and balanced lifestyle. 
If you are ready for a clean and sparkling smile, contact us today to schedule an appointment at either our West Babylon or Patchogue office. Our caring team wants to help you get the healthy and vibrant teeth you deserve.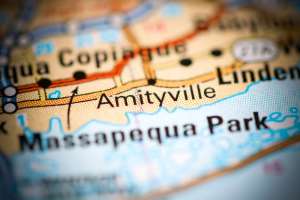 Dental Care Services We Provide to the Amityville community
A healthy and happy smile begins with us. At Babylon Dental Care, we provide a wide range of services meant to help clean and enhance your oral health routine. Some of our key services include: 
General Dentistry – Our team has both the skills and tools needed to help give you strong, clean, and healthy teeth. We specialize in routine cleanings, fillings, x-rays, and preventative services. We have everything you need to help maintain good oral health! 
Cosmetic Dentistry – Your smile is often the first thing that people notice about you. We can help straighten your smile and whiten your teeth with products from Invisalign, veneers, and professional teeth whitening treatments. 
Restorative Dentistry – Missing teeth can be a source of embarrassment, keeping you from shining in the spotlight. Restorative dentistry can help replace what you've lost with dentures or dental implants, giving you a reason to smile again. Take back your confidence! Let us help you repair or replace damaged or missing teeth. 
Sedation Dentistry – Pain. It is one of the biggest reasons people say they are afraid of going to the dentist. Don't let fear of pain keep you from a healthy mouth. We offer sedation dentistry, a painless and stress-free option that will have you wondering why you didn't make an appointment sooner. Contact us to see if sedation dentistry is right for you. 
Emergency Care – We get it, accidents happen. If you have a dental emergency like a cracked tooth, bloody gums, or intense tooth pain, call us the get the dental care you need, fast! At Babylon Dental Care we don't want to see you suffer. 
General Orthodontics – Stop running all over town for your appointments. At Babylon Dental Care, we also offer patients general orthodontic services. There is no need to make a separate appointment elsewhere to get a beautiful smile because we specialize in a variety of different orthodontic services. From traditional braces to clear ceramic braces, we can straighten out your smile.
A Little Bit About Us
Back in 1983, Dr. Cliff Brown opened the very first Babylon Dental Care location. Dr. Brown and his assistant Tory Sheehan wanted to provide people in the community with quality dental care while treating them as if they were a part of their own families. That philosophy resonates with our team to this day. We are a staff that is passionate about transforming lives through quality oral health care while providing people with compassionate service. 
We get it, going to the dentist is billed as painful, frightening, and stressful. We are aiming to change that perspective one patient at a time with our friendly bedside manner and a more intimate and caring setting that is meant to help put patients at ease. We don't just treat teeth, we treat the whole person. Your comfort is important to us and that is why we encourage patients to share their concerns with us. That way we can make your next visit to the dentist something to smile about! 
We continue to be proud members of the Amityville community. That is why at Babylon Dental Care we offer a comfortable setting, quality services, affordable prices, and dental care services that tackle all your oral hygiene and cosmetic needs. Don't wait, make an appointment today by calling (631) 983-6665 and see what sets us apart.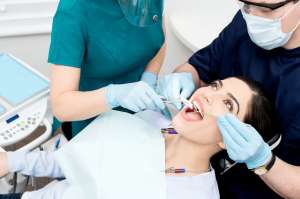 Dental Care Plans
At Babylon Dental Care we don't think that a lack of dental insurance should prevent you from having quality dental care. That is why we offer a cost-saving alternative plan for those who may not have dental insurance. Our Dental Care Plans help patients save on treatments while providing top-notch dental services. We have both individual and family plan options so you can pick which package is right for you. We don't ever want money to come between you and a beautiful smile. 
For more information or to sign up for one of our Dental Care Plans, contact us today by calling (631) 983-6665. We are happy to answer your coverage questions. 
Make an Appointment Today
Your mouth, it helps you eat, drink, and communicate with the world. Although you may not realize it, your oral health makes a big impact on your everyday life. It can also impact your physical health in ways that still surprise researchers today. That is why at Babylon Dental Care we are so excited about what we do, we can positively impact people's smiles and physical health all at the same time!   
While good dental health starts at home, you also need regular professional cleanings to maintain optimum oral hygiene. If you have dental issues or just want to keep your teeth clean, contact our dental office today at (631) 983-6665 and make an appointment. At Babylon Dental Care, we care about you and your smile!