Patient Payment Options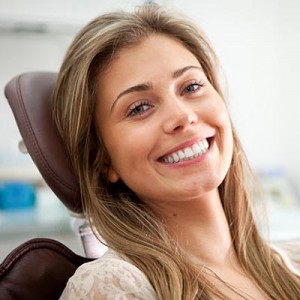 At Babylon Dental Care we make dental work affordable and worry-free!
We understand that sometimes the ability to pay can raise many questions and deep concerns to dental patients. We want you to know that we offer a number of payment options to consider that will put your mind at ease!
Complimentary Benefit Check
We work with most insurance plans and encourage patients to come in and have us complete a complimentary benefit check. We will provide basic information about your plan and are happy to send pre-determinations to your insurance company. Sending pre-determinations
gives a better look on how your specific plan covers certain procedures.
No Insurance? No Problem!
For your convenience, we allow patients to pay with:
Cash
Personal check
Most major credit cards (American Express, Visa, MasterCard, and Discover and Debit card
When you pre-pay in full for your treatment plan, we offer a 5% courtesy if you pay with check, cash, or debit for anyone under the age of 65.
Any patient at the age of 65 and older, we will extend a 10% senior citizen courtesy when you pay with check, cash, or debit for your services at the time of your visit and an additional 2% if you pre-pay in full for your treatment plan.
---
For those who do not have insurance we offer an two "in house" discount savings plans, the care plan. Both plans
are designed to help you and your family save hundreds or even thousands of dollars on your dental bills and to provide greater access to quality dental care.
Care Plan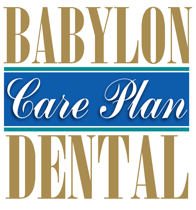 The Babylon Dental Care Plan is designed to help you and your family save hundreds or even thousands of dollars on your dental bills
and to provide greater access to quality dental care. Regardless of your age, employment, or dental
needs, you can join TODAY and receive your initial exam and x-rays FREE OF CHARGE. Plus…save on all other dental services, such as fillings, crowns, dentures, root canals, implants, Invisalign, and much more! Even if you don't need any other dental
work right now, by enrolling you will SAVE big on your regular cleanings and check-ups. What do you get? Both plan levels include…
2 periodic exams per plan year
2 problem focused exams per plan year
4 bitewing x-ray films per plan year
4 periapical x-ray films per plan year
1 full mouth x-ray (usually taken ever 3-5 years)
2 fluoride treatments per plan year
This program is an in-house discount plan, not a dental insurance plan. It cannot be used:
In conjunction with another dental plan.
For services for injuries covered under Workers Compensation.
For treatment which, in the sole opinion of the treating dentist or doctor, lies outside the realm of his or her capability.
For referrals to specialists outside our office.
For hospitalization or hospital charges of any kind.
For costs of dental care which are covered under automobile medical.
This plan is only honored at Babylon Dental Care, Great South Bay and Gateway Plaza locations.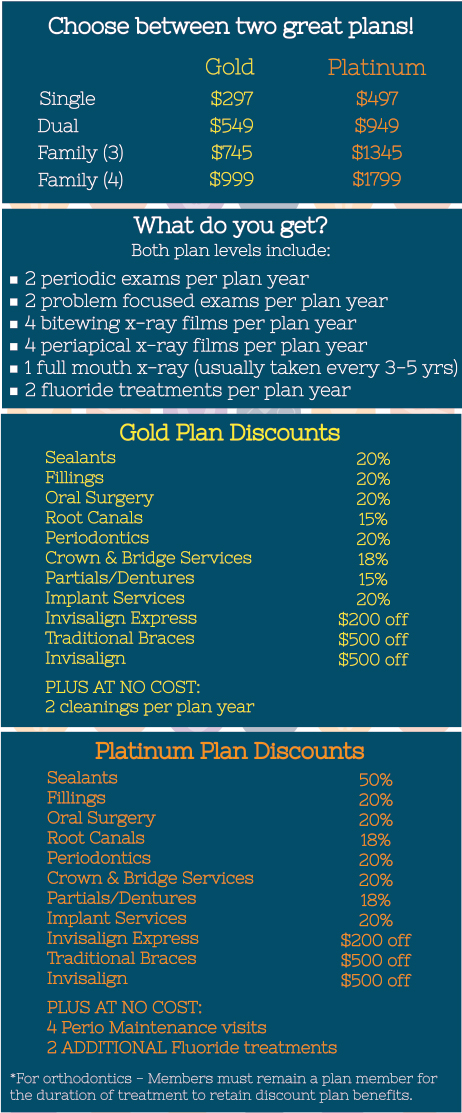 ---
---
---
Other flexible patient payment options include:
Affordable payment plans
6 & 12 month interest free payment plans
Extended payment plans up to 84 months
Financial Options
We offer outside financial options in our office to assist financing for minimal to big treatment:
Lending Club Patient Solutions. Our
practice now offers flexible payment plans through Lending Club Patient Solutions. Enjoy a selection of flexible plans with low fixed rates and monthly payments, no upfront payment, and no prepayment penalty. It's easy to calculate your potential monthly
payments. Simply complete a short application which displays fixed rates and monthly payments available for Extended Plans, all without impacting your credit score. Check Your Rate Application
or view the Payment Calculator
CareCreditSM (Apply for CareCredit® Here)
They all offer interest free payment plans and interest plans with an extended amount of time to pay your balance off. Our team members will gladly assist our patients with filling out an application in our office or supply any additional details regarding
which company may be a better fit for you. All of our financial institutions feature a user-friendly website for obtaining information and filling out applications if you choose to plan ahead or do it on your own. Feel free to visit the links above. We
may recommend one financing company over another for your specific treatment, so one of our team members will be happy to help guide you in making the decision that best meets your financial needs.
Our Specials
Don't forget to check out the coupons we have circulating daily in our local and surrounding areas and the coupons on our website! Coupons
may include referral credits, monthly specials on specific procedures, and complimentary consultations on our newest and latest features added in the office.