Sedation Dentistry in West Babylon, NY
Treating Dental Phobia at Babylon Dental Care with Sedation Dentistry: Bringing You the Softer Side of Dentistry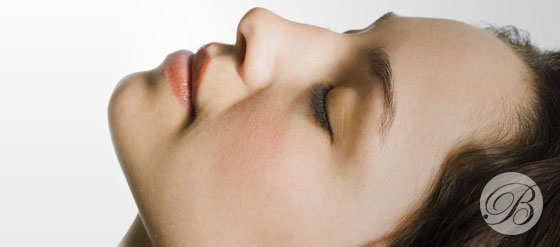 Over 35 million Americans have some level of anxiety when it comes to going to the dentist. Research shows 30-50% of the population avoids going to the dentist due to fear. But for many, it is more than being afraid.
Some of our patients have had a traumatic experience in a dental chair; others come from a painful past. But regardless of your personal history, at Babylon Dental Care we are here to help.
We understand that your fears may have kept you from a dentist, but there is no need to feel embarrassed. We are not here to judge you; we are here to help you and encourage you so that you can have the confidence a beautiful smile can bring.
Why choose Babylon Dental Care to help treat your fears?
Here at Babylon Dental Care our highly skilled team of professionals are dedicated to delivering the highest quality dental care in a safe and comfortable environment.
We have numerous restorative dentists and specialists under one roof – there is no need to leave the comfort of our office!
Our friendly and caring staff are here to make your experience in the office as relaxed and comfortable as possible.
We offer flexible financial options – we don't ever want finances to get in the way of you achieving your dental needs.
We offer extended hours as well as around the clock doctors on call to aid you in any questions or concerns you may have.
"I have avoided going to the Dentist for over 10 years. I had an emergency toothache and could not stay away any longer. The people at BDC treated me so kindly; they understood my anxiety and offered me sedation dentistry. It was the best thing I ever did! I now look forward to going to the office and I don't need to be sedated any more!" – James D, W.Babylon
ARE YOU A CANDIDATE FOR SEDATION DENTISTRY?
(Check all that apply)
___ Anxious, phobic, fearful
___ Severe gag reflex
___ Difficulty getting numb
___ Time constraints (having all treatment done in one visit)
___ Complex restorations: extractions, root canals, scalings, and implants
If you checked off one or more of the above, sedation dentistry is for you!
Below are three different sedation options that are available for our patients:
Nitrous Oxide
We offer this form of sedation complimentary to all of our patients.
Nitrous oxide, commonly known as laughing gas, is a safe and effective sedative agent that is mixed with oxygen and inhaled through a small mask that fits over your nose to help you relax. The effects of nitrous oxide wear off soon after the mask is removed.
Oral Conscious Sedation
The pill is taken an hour before the procedure and additional medication can be given throughout the procedure as needed to obtain a level of sedation that will allow dental procedures to be performed in perfect comfort. Because of the amnesiac properties of the medication, there is little or no memory of the visit. We can maintain a good level of sedation for many hours, allowing us to correct significant dental problems in as little as one visit.
IV Sedation
IV sedation dentistry is a method of performing dental treatments while a patient is in a relaxed state due to anesthesia administered directly into the bloodstream by a board-certified anesthesiologist.
During your initial visit we will be more than happy to discuss which of the above options specifically meets your needs.
DON'T LET DENTAL FEAR STOP YOU FROM GETTING THE CARE YOU DESERVE!
Call us today to schedule your free consultation. We look forward to helping you overcome your fears and taking that first step towards a healthy smile.