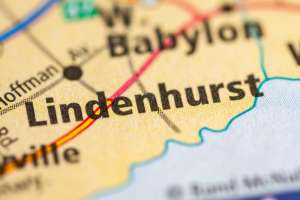 At Babylon Dental Care, we get, no one has time to go to the dentist because no one really  wants  to go to the dentist. Time and time again, studies come out touting the importance and good oral health to our overall health and well-being. Poor dental care has possible links to severe health conditions like dementia and heart disease. Yet many of us still put off going to the dentist until something starts to bother us. At Babylon Dental Care, that is something we are aiming to change for residents of Lindenhurst, NY! 
Going to the dentist shouldn't be a hassle, and it shouldn't fill you with a sense of fear or dread. Our dental professionals pride themselves on offering patients compassionate and gentle dental care. Whether you need a routine cleaning or other treatment, we want you to be able to leave your worries at home and trust that we will give you the care you deserve. 
A healthy and happy body starts with a healthy and happy smile. Contact us today by calling (631) 983-6665 or schedule an appointment online with one of our caring staff members. A strong and healthy mouth is only a phone call away. 
Lindenhurst Dental Care Services
From cleanings to braces, we offer patients a wide range of dental care services. We aim to help patients not only maintain their smile but also help enhance it. Confidence is beautiful, and we want you to get the healthy, radiant smile you deserve! 
General Dentistry – Regular cleanings are a major part of any good oral health routine. Our staff specialize in cleanings, fillings, x-rays, and preventative services. We want to tackle potential issues before they become major problems and help you maintain good long-term oral health. 
Cosmetic Dentistry – A radiant smile says a lot about you. At Babylon Dental Care, we want you to be proud of your smile. That is why we offer cosmetic dentistry services like porcelain veneers, teeth whitening treatments, and cosmetic smile makeovers. Don't hide your teeth! Show them off! 
Restorative Dentistry - Loose or missing teeth can cause embarrassment and make you feel self-conscious about your mouth. Restorative dentistry focuses on providing patients with dental bridges, crowns, dentures, and dental implants. We want to be the reason that you smile again. 
Sedation Dentistry - Does scheduling a dental appointment give you anxiety? Are you worried about pain or being uncomfortable? We have good news! We offer patients the option of sedation dentistry. Sedation dentistry is a less painful and stress-free option that will put your mind at ease about seeing the dentist. Call us to learn more and see if sedation dentistry is right for you. 
Emergency Care – It's a fact of life; accidents happen. When you crack a tooth, get a tooth knocked out, or suddenly experience severe tooth pain, you want relief, and you want it fast! At Babylon Dental Care, we have doctors on call 24 hours a day to answer your questions and give you the care you need. If you have a dental emergency, don't wait. Call us immediately. We'll be there for you. 
General Orthodontics – You don't have to make different appointments at different locations anymore. We not only offers dental care services, but we offer patients general orthodontic services as well. From traditional braces to clear ceramic options, we can straighten out your smile in the same place where you get your teeth cleaned.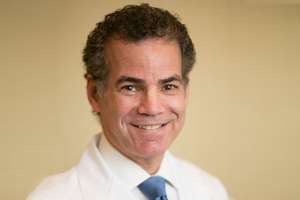 Dr. Cliff Brown and his former assistant Tory Sheehan opened the first Babylon Dental Care Location over 40 years ago. Their goal was to provide the community with first-rate dental care in a caring environment. To this day, that philosophy resonates will all our staff members. We constantly strive to exceed our patients' expectations while providing them with quality dental care. It's a big job. We know that going to the dentist has a certain stigma to it. Every day we come into the office, we want to overcome that stigma and show patients that dental care doesn't have to be painful or nerve-wracking.  
At Babylon Dental Care, we also understand what a huge role dental health plays in an individual's everyday life. Your mouth is how you communicate with the world. Poor dental health, mouth discomfort, or stained or missing teeth can make a person feel self-conscious. We want to boost your confidence by giving you a smile to be proud of. A healthy set of pearly whites may also play a part in promoting your overall health and well-being.  
Offering affordable care and quality dental services is what we do best. We are proud to serve the Lindenhurst community, and we think it shows. Book an appointment online, or call us today at (631) 983-6665. We want to show you what a difference a smile can make!  
Dental Care Plans
Fear of pain isn't the only thing that keeps some patients away from the dentist. Fear of paying too much for dental care can also be a primary concern, especially for those who do not have dental coverage. At Babylon Dental Care, we don't want cost to ever prohibit someone from getting the care they deserve. With that philosophy in mind, we created the Dental Care Plan. We give patients a range of plan options that offer them huge discounts on dental treatments. 
Need a cost-saving alternative? Contact us today at (631) 983-6665 and ask us about our Dental Care Plan. We can help you pick the plan that is right for you or your family. 
Make an Appointment Today
At Babylon Dental Care, we believe that a healthy mouth makes a happy patient. Our staff can help you keep your mouth healthy with our wide range of dental services designed to give you a brilliant smile without all the stress and anxiety. Ready for a different type of dental care? Let us treat you like family. 
To make an appointment at either our West Babylon or Patchogue office, call us today at (631) 983-6665 and get ready to smile.