West Islip Dental Care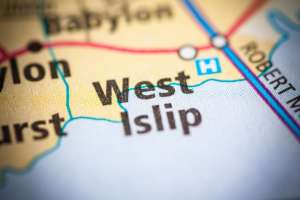 If you're looking for dependable dental care in West Islip, NY, you should contact Babylon Dental Care immediately for an appointment.
Since 1983, our experienced dental team has provided patients with the comprehensive services necessary to maintain a healthy and beautiful smile. We offer a range of dental options to address any issues you're experiencing and maintain good oral health.
We understand the stress of going to the dentist, whether you're seeking preventative care or undergoing a painful surgical procedure. It can be scary and overwhelming for anyone. You can depend on us to provide you with the compassionate and gentle care you need to put your mind at ease while you're sitting in our chair.
Call Babylon Dental Care at (631) 983-6665 right now for an appointment and learn more about our West Islip dental care.
At Babylon Dental Care, we offer a range of dental services to our patients, such as:
General dentistry includes various services to prevent issues that can lead to serious oral conditions and routine checkups to keep your teeth and gums looking and feeling healthy. We can help you and your family prevent cavities, periodontal disease, tooth decay, and other common problems that affect a person's overall oral health.
If you want to restore your smile, we have multiple options you can choose from, such as:
Dental crowns
Partial and full dentures
The Altadonics Assurance Denture
Dental bridges
Endodontics
Some people have healthy teeth and gums but aren't happy with their smiles. Crooked or yellow teeth can significantly impair a person's self-esteem and confidence.
Babylon Dental Care can give you the pearly white teeth and perfect smile you've always wanted with these cosmetic options:
Porcelain veneers
Invisalign® Clear Braces
Esthetic dentistry
Teeth whitening
Cosmetic smile makeovers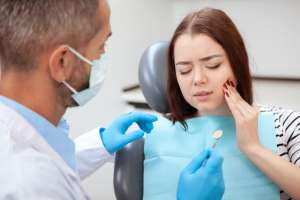 We have on-call doctors available 24/7 to speak with you about your emergency dental care in West Islip, NY. If you can't wait to see us during our regular business hours, you can count on us to address the issues you're having, such as:
Broken jaw
Tooth pain
Loose or lost teeth due to trauma
Chipped, broken, or cracked tooth
Swollen mouth
Many people experience anxiety at the thought of going to the dentist. We can help you ease your nerves and provide the dental services you need despite your phobia. You might be a candidate for sedation dentistry if any of these factors apply to you:
Trouble getting numb
Fear, anxiety, or phobia regarding dental care
Time constraints
Severe gag reflex
Complex restoration services, such as scalings, extractions, and root canals
Discuss our sedation options during your initial appointment, so your fear doesn't negatively affect your oral health.
Crooked teeth cause not only confidence issues but also dental problems. It's more challenging to clean between the teeth if there isn't enough space, leading to the growth of bacteria.
Straighten your teeth with any of these orthodontic services below to improve your smile, confidence, and dental health:
Invisalign® Clear Braces
Clear ceramic braces
Early interceptive treatment
Full traditional braces
Apply for Our Dental Care Plan
Babylon Dental Care offers a Dental Care Plan to patients without dental insurance. This plan allows individuals and families to receive the necessary preventative care and treatments at an affordable price.
You pay an annual fee for a single, family, or dual membership plan. Each package covers essential dentistry services and provides discounts for certain treatments.
Gold Package
Our Gold Package starts at $337 per year. The services you receive each year include:
2 periodic exams
2 fluoride treatments
1 full mouth X-ray
2 problem-focused exams
4 periapical X-ray films
4 bitewing X-ray films
You also receive two free cleanings during each plan year and discounts for these treatments:
Root canal – 15% off
Sealants – 20% off
Invisalign Express – $200 off
Fillings – 20% off
Implant services – 20% off
Traditional braces – $500 off
Periodontics – 20% off
Bridge and crown services – 18% off
Invisalign – $500
Oral surgery – 20% off
Partials and dentures – 15% off
Platinum Package
Starting at $564 a year, our Platinum Package includes:
4 bitewing X-ray films
2 periodic exams
1 full mouth X-ray
2 fluoride treatments
4 periapical X-ray films
2 problem-focused exams
Discounts include:
18% off partials and dentures
20% of fillings
$500 off traditional braces
20% off periodontics
50% off sealants
$500 off Invisalign
$200 off Invisalign Express
20% off crown and bridge services
20% off implant services
18% off root canals
20% off oral surgery
You also receive two additional fluoride treatments and four free perio maintenance services during each plan year.
Call Babylon Dental Care today to learn more about our Dental Care Plans and which one is right for you.
At Babylon Dental Care, we have a team of dentists, hygienists, and administrative staff dedicated to providing our patients with quality dental care in West Islip, New York. We always aim to not only meet but exceed your expectations. You can depend on us to treat you like family from the moment you walk into our office.
Whether you need a routine cleaning or a complex dental procedure, we will do what it takes to meet your needs. Our team of professionals has the experience and resources to provide comprehensive services to every patient we see. You can feel confident knowing we will explore all available options to reverse the effects of gum disease, fix your crooked smile, whiten your teeth, or treat a painful cavity.
Preventative care and treatment might not be within your financial reach. We believe everyone deserves to receive the dental services they need but might not be able to afford. Every year, we host a Care Day so individuals and families in our community can receive the procedures necessary to maintain good dental health for FREE.
You shouldn't have to live your life in pain or feel ashamed of your smile. Our dental team is ready to discuss the services and treatment available to maintain your oral health.
For West Islip dental care you can trust, call Babylon Dental Care at (631) 983-6665 or reach out to us online.