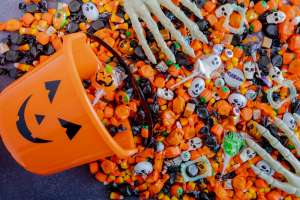 It's that time of year again to donate unopened candy from your Halloween trick-or-treating and get paid! The team at Babylon Dental Care is proud to sponsor our annual Halloween Candy Buyback event on Wednesday, November 6th.
Any unopened candy that is donated will be delivered overseas for a great cause, and we'll pay you $1 per pound, up to five pounds. We look forward to this event each year and are proud to have helped families like yours get rid of all of that extra, unwanted candy after the holiday.
We wish everyone a safe and spooky Halloween tomorrow, and we'll see you next Wednesday at the buyback event!