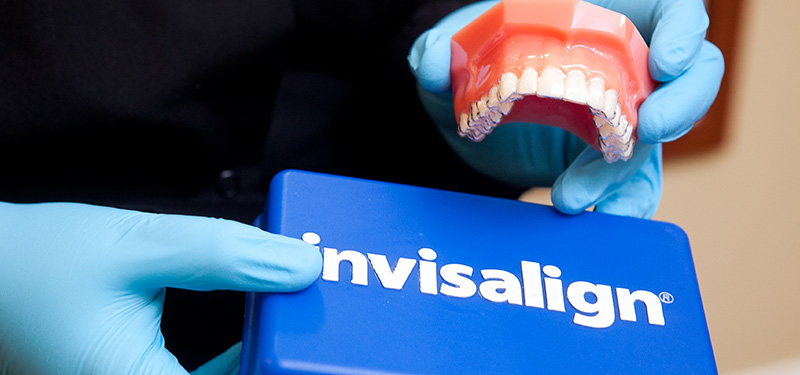 Are you an adult or teenager who wants to straighten your teeth, reduce teeth crowding, and just have a better smile? While traditional metal braces can certainly help adults and teens accomplish these goals, there's one problem:
Metal braces aren't exactly ideal. There is a lot of social stigma attached to braces, especially if you are a teenager or an adult.
Fortunately, you have other options. There is an ideal treatment for those who want to straighten their teeth without traditional braces— Invisalign.
---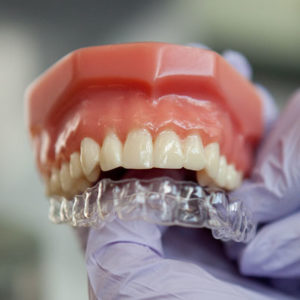 What is Invisalign?
The Invisalign system uses a set of clear aligners to straighten teeth over a period of time, generally 12-18 months. Essentially, you'll receive new, custom-fit aligners every two weeks for the duration of your treatment.
You'll need to see one of our dentists every 6-8 weeks to ensure your treatment is on the right track and working correctly.
For those of you who are considering Invisalign clear braces as an alternative to traditional braces, here are a few tips to get the most out of your treatment.
---
7 Tips to get the most out of your Invisalign treatment
1

You need to floss every single day & use a whitening toothpaste.

Since you are going to be wearing your aligners almost all of the time, it is important to ensure that your teeth are clean. You don't want any food particles stuck in between your teeth during Invisalign treatment, which is why it is imperative that you brush your teeth multiple times per day and floss after eating.
2

Follow the 48-hour rule.

You will be changing aligners approximately every 2 weeks. When you transition from old aligners to new aligners, it is important that you keep the new aligners in as much as possible for the first 48 hours. They should only be removed as part of your oral hygiene regimen.
3

Wear your Invisalign trays for 22 hours per day.

While Invisalign trays are removable, they shouldn't be removed too often. Ideally, you can take them out when you eat, but you should strive for full compliance and wear them 22 hours per day.
4

Follow your dentist's instructions when changing aligners.

We certainly hope you choose Babylon Dental Care for your Invisalign treatment, but regardless of who you choose, remember that your dentist has your best interests in mind. You should always follow your dentist's instructions.
5

There will be a speech learning curve.

When you first start wearing Invisalign aligners, you'll notice that you may speak with a slight lisp. While this frustrates many patients, what you have to realize is that "practice makes perfect."

If you want your Invisalign treatment to be a success, then you need to practice talking with your aligners in, as you will get the hang of it rather quickly!
6

Properly care for your aligners.

Cleaning your aligners properly is essential for long-term care. Many patients try to use toothpaste to clean their aligners, but we do not recommend this as it can scratch the plastic.

The best solution for cleaning your aligners? Warm water and soap. It's simple and will keep your aligners in great condition.
7

Drink a lot of water.

When you first start wearing your aligners, your mouth is likely to compensate by producing extra saliva. Drinking plenty of water can help combat the issue until your body adjusts to having Invisalign aligners in your mouth.
---
What should you do now?
If you are searching for a dentist for Invisalign treatment in or around the West Babylon or the South Shore of Long Island, our dentists at Babylon Dental Care are here to help.
We offer Invisalign consultations to all adult and teen patients who are looking for clear, minimally-invasive alternatives to straighten their teeth. To learn more about Invisalign treatment or to schedule your Invisalign consultation, give our office nearest you a call today. We have offices in West Babylon and Patchogue.