Oral cancer is a serious condition in which cells grow uncontrollably and damage tissue. It can impact any part of the oral cavity and surrounding areas, including the lips, cheeks, gums, palate, and throat.
Oral cancer affects approximately 41,000 Americans, according to the American Dental Association. Left untreated, it can be deadly, which is why it is important to be aware of the signs and risk factors.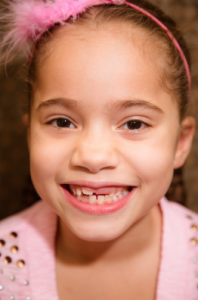 Can Children Develop Oral Cancer?
Oral cancer can impact anyone, but it is extremely rare for children. The major risk factors for oral cancer – excessive tobacco or alcohol use, or having the human papilloma virus (HPV) – typically do not apply to children. However, it is not impossible for children to get oral cancer, particularly if other health problems are present or there is a genetic predisposition, which is why parents should be aware of the symptoms.
Oral Cancer Symptoms
Patients who have cancer in the oral cavity may experience symptoms such as:
Mouth or lip sores that do not heal
Patches of red or white in the mouth or on the lip
Lumps, thickenings, or swelling in the mouth, jaw, or neck
Trouble swallowing
Unexplained bleeding, numbness, or pain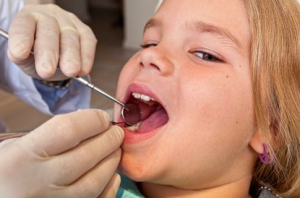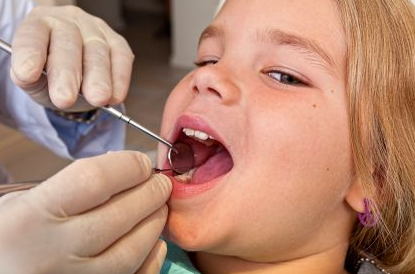 Of course, it is important to remember that these symptoms can be indicative of a wide range of oral health problems other than oral cancer. However, if any of these symptoms are present, it is wise to take your child to a dentist. Patients can also develop benign (non-cancerous) tumors, which may need to be surgically removed. In any case, a dentist should monitor your child's oral health so that any conditions can be detected and treated as early as possible.
See Your Dentist Regularly
For many reasons, including early detection of oral cancer, it is extremely important for kids to see a dentist on a regular basis. Make it a priority to schedule regular dental appointments to ensure your child enjoys the best oral health possible.
If you are searching for a new dentist for your child on the South Shore of Long Island in or around the West Babylon or Patchogue areas, please give our practice nearest you a call today! We have two locations (Babylon Dental Care at Great South Bay and Babylon Dental Care at Gateway Plaza) and would love to meet you and your family.