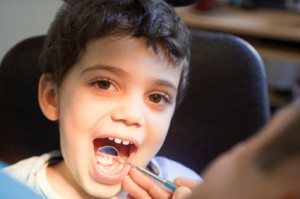 Does your son or daughter have a major toothache, but he or she is afraid of going to the dentist?
Does your son put up a fight with you every time you tell him it's time for his six-month dental cleaning?
Does your daughter need a cavity fixed, but you can't figure out how to help her get over her dental fears and get her to a dentist office?
Unfortunately, this is a more common occurrence than you would think. The children's dentists at Babylon Dental Care want you to know that your son or daughter can feel comfortable at our office. In addition to having friendly, personable staff and doctors, we offer sedation dentistry.
By choosing our pediatric dentist, you will see there is no more need for your child to be scared of the dentist office!
Sedation Dentistry for Kids at Babylon Dental Care
Drawing from our years of experience, we have come up with several tips and tricks to make injections much less painful. This is great news for kids, especially for those afraid of needles.
Pain-free injections can be an important part of your child's dental experience if he or she is experiencing dental fears. We use the latest dental technology so your anxiety can be subdued.
Our pediatric dentist, Dr. Joel, has several years of experience treating kids of all ages. He is gentle and caring. Your kids are sure to feel safe in our hands.
So whether your child needs a cavity fixed, teeth cleaned, fluoride treatments, or other dental services, he or she can feel comfortable.
Types of Sedation Dentistry
Sedation dentistry offers a safe way for kids to receive the dental care they need, while feeling comfortable and at ease. No longer will your child feel extremely uptight or nervous while visiting the dentist office.
There are a few different types of sedation, including:
nitrous oxide (also known as "laughing gas")
IV sedation
As you can see there are several different sedation dentistry options available at our dental office. Sedation techniques have the power to make your child's dental appointments more tolerable for you and them.
Is Sedation Dentistry Right for Your Son or Daughter?
How do you know if your son or daughter can receive sedation? Are they too young or too old?
Once you and your child come into our office for the complimentary consultation, we will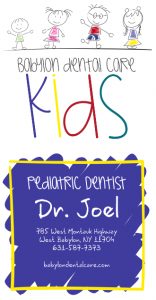 speak with you regarding your child's fear of the dentist. We will ask you about his or her medical history, allergic reactions, and symptoms, if any.
Using this information, we can determine which sedation method is suitable for your son or daughter so they can receive the dental treatment they need.
We want to make sure your child receives proper care to fix any dental problem they are experiencing. We do our very best to create a relaxing office environment for our patients.
If you would like to meet our pediatric dentist and our team, we invite you to schedule your complimentary consultation appointment. You can schedule an appointment by calling us at 631-983-6665.
We have two locations (Babylon Dental Care at Great South Bay and Babylon Dental Care at Gateway Plaza) and would love to meet you and your family. Call us today!