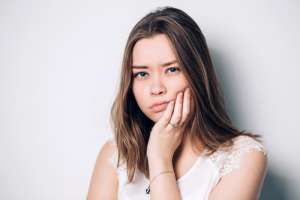 People of all ages might be apprehensive about visiting the dentist, even for routine checkups and cleanings. If you find that you are anxious just thinking about making your next appointment, this could spell trouble for your dental health down the road. To make sure your next visit goes smoothly and to alleviate anxiety, please review the following tips: 
Communicate with your dentist and dental staff
The most crucial step toward reducing stress about visiting the dentist is to tell them how you're feeling. Once they are aware, they will be better equipped to help you cope with whatever stressors pop up throughout your appointment. Experienced dental professionals can explain the steps of a procedure, so you know what to expect, provide local anesthetics when appropriate, and encourage you to ask questions or speak up when you feel uncomfortable. For example, the team at Babylon Dental offers nitrous oxide, or laughing gas, free to all patients who want something to make them feel calmer during their visit. Inhaling nitrous oxide is an entirely harmless sedative that immediately puts you at ease.
Find a way to distract yourself
It helps ease your mind and make the time pass quicker if you can distract yourself with music, a movie, a podcast, or even just a mental game. Bring headphones and close your eyes if it will help you relax. It helps to coordinate a hand signal with your dentist to show them when you need them to slow down or stop for a moment so you can take a breather, too. 
Pick a dentist with glowing reviews
One of the best ways to avoid a bad experience at the dentist's office is to choose a dental team with lots of experience and good reviews. Babylon Dental has been treating their patients for over 35 years, earning the trust of countless patients and building a stellar reputation in our community. 
Schedule Your Appointment with Babylon Dental Care Today
If you have any questions or concerns about your next dental appointment, don't hesitate to reach out to the professionals at Babylon Dental Care and schedule your appointment by calling (631) 983-6665. Together, we can alleviate your fears or anxieties and make your dream of a healthy smile a reality.