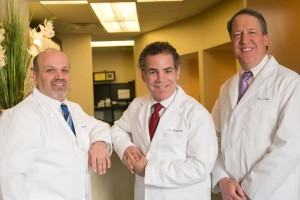 Have you spent years hating the way your smile looks? Do you have flaws in your smile you wish you could cover up?
With cosmetic dentistry, your ideal smile is within reach. Here are four good reasons to see a cosmetic dentist.
You have a broken smile.
Teeth that have chips or cracks can make a person appear older and generally unwell. Using treatments such as cosmetic bonding, a cosmetic dentist can repair these issues and give you a complete smile.
You're a coffee drinker, and your smile shows it.
Years of drinking coffee or wine, smoking cigarettes, taking certain medications, or just aging can take a toll on your smile. Teeth can become yellowed, stained, or darker over time. So what's the solution? A cosmetic dentist can provide you with an in-office teeth whitening treatment to blast away stains and reveal a whiter smile. This solution is much more effective than the over-the-counter whitening products you may have tried in the past.
You want a smile that will light up a room.
Ever noticed that celebrities seem to have extremely white and perfectly shaped teeth? Many of them owe their dazzling smiles to veneers. Your cosmetic dentist can create the perfect smile for you using beautiful porcelain veneers. You'll be able to choose exactly what your veneers look like, so you're sure to be thrilled with your results.
You want a straighter smile without sporting a tin grin.
Many adults wish they had straighter teeth, but they certainly don't want to wear metal braces. In this situation, the Invisalign system is often the perfect solution. The system's clear trays straighten your teeth without making it obvious to the rest of the world. Most people won't even notice you're wearing them unless you tell them. Added bonus? You can also add whitening gel to your trays to get an even more attractive smile.
So what are you waiting for? If you aren't in love with your smile, it's time to see our cosmetic dentists! If you are searching for a new dentist on the South Shore of Long Island in or around the West Babylon or Patchogue areas, please give our practice nearest you a call today!
We have two locations (Babylon Dental Care at Great South Bay and Babylon Dental Care at Gateway Plaza) and would love to meet you.