Gentle hands, warm heart…treating you like family
Welcome to Babylon Dental Care, where you will receive top-notch cosmetic and general dentistry. We are dedicated to offering the dentistry options you and your family need and deserve to create the long lasting smile of your dreams.
From the moment you enter our office, you'll sense the supportive, friendly atmosphere that makes Babylon Dental Care unique. We strive to develop a personal, caring relationship with every member of your family, from grandparents to preschoolers.
You will find we are big enough to handle your every dental need, while retaining the intimate feel of a much smaller office. We provide a complete range of services, from preventive care and orthodontics to cosmetic and periodontal treatments.
Dr. Clifford Brown, Dr. Stephen Peck, Dr. Harold Gaynes, and associates are at the ready, no matter what your oral health care needs may be. Undoubtedly, our team members are committed to compassionate care, and we take pride in going the extra mile to ensure that you and your family receive top-notch dental care.
We believe in treating every patient who walks through our doors as family. Our mission is to provide you with quality dental care– care that meets and exceeds your expectations. We want you to have a great experience in our office, so you'll feel uplifted when you leave and better than you felt when you came in!
For new patients, we invite you to request an appointment for $1 exam and x-rays. For our current patients, please call us to schedule your appointment.
We also invite you to schedule a complimentary cosmetic or sedation dentistry consultation if you are interested in either service!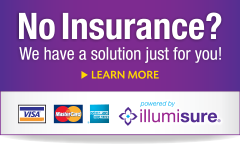 We're excited to announce that we've launched an upgraded version of our dental care plan as you can now join our plan and pay for it on a monthly basis, just like a gym membership! Click the button above to sign up online today, manage your account, view our monthly programs and more! Or, view our Dental CarePlan page for more details.
"For over 30 years I have found that the professionals who work at Babylon Dental are committed to providing dental care that is exceptional! Thank you for easing my anxiety!" – Margaret T. from Copiague
"I was very pleased with every aspect of my treatment, and I am looking forward to having a much better appearance. Every staff person I came in contact with treated me with kindness and respect. Thanks again." – Peter S. from Bayshore