Our Team
Our team members at Babylon Dental Care have a passion for creating beautiful, healthy smiles. We are dedicated to providing exceptional patient care for each and every one of our patients. Our hygienists and dental assistants love the field of dentistry, and have the strong desire to give you and your family the ultimate treatment when it comes to getting the smile of your dreams.
For top-notch dentistry, choose the Babylon Dental Care team!
Administrative Services
Registered Dental Hygienists
Front Desk
Dental Assistants
Administrative Services
Tory – Practice Administrator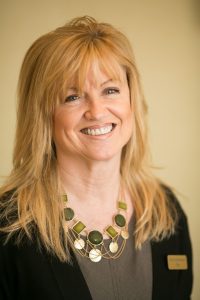 Tory has been with Babylon Dental Care since its inception. She was working as Dr. Brown's dental assistant when he decided to open his own practice; when he asked her to join him, she jumped at the opportunity. That was nearly 30 years ago.
Now, as the administrative team leader, Tory enjoys working with the entire Babylon Dental Care team. She attributes the practice's success and the patients' satisfaction to the fact that the practice's partners are constantly striving to make patients happy and investing in the staff. Even after almost three decades, Tory says she still loves her job and finds that each day brings new challenges and opportunities.
Tory has formal training in dentistry in addition to her years of experience. She graduated from Suffolk County Community College as a certified dental assistant. A few years later, she furthered her education, obtaining an associate's degree from Farmingdale College.
Tory lives in Rockville Centre and is very close to her family members, who are all patients at Babylon Dental Care themselves. When she's not working to make sure patients have the best experience possible, she enjoys reading, going to the beach, traveling, and running.
Jenn – Marketing Director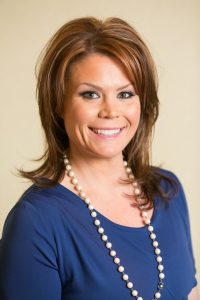 Jenn was born and raised on Long Island and enjoys spending family time both in Syosset and in Aquebogue, on the East End of Long Island. Jenn attended Long Island University, C.W. Post campus where she received her bachelor of arts degree in elementary education and a master's degree in reading education. During this time she met and soon after married Dr. Cliff Brown, the founding partner of Babylon Dental Care. Jenn went on to teach nursery school in Syosset, followed by time spent as a reading teacher on the South Shore, and soon after became pregnant with their daughter Emily.
For 5 years, Jenn loved staying at home being a full time mom, taking care of her husband, step son Joshua, Emily, and the family's dogs. As Emily started full-day kindergarten, her husband, Dr. Brown, encouraged Jenn to get involved with the marketing side of the practice and in 2008 Jenn took on the official role of marketing director. Dr. Brown knew Jenn's enthusiasm and dynamic personality would be a great asset to the team and Jenn's professional expertise immediately became evident with the continued growth of the practice. Jenn channels her creativity and natural talents in educating others on Babylon Dental Care's exciting marketing campaigns and focus on enhancing our patients' experience.
As our patient base multiplied and we outgrew our original space, Jenn dedicated her time and efforts to finding a new home for Babylon Dental Care and its growing number of families. With perseverance and determination, Jenn set out to solve our capacity dilemma. In May of 2011, under Jenn's professional direction and loving hands, Babylon Dental Care of Great South Bay was born, bringing our patients a new, state-of-the-art home in the Great South Bay shopping center. With 15 high tech ops, each designed with care, Jenn's touch can be felt from the cushion of the chairs to the lighting above the magnificent photographs that are said to put our patients at immediate ease.
Watching the organization grow, building relationships with the team and using our success to help those in need are some of Jenn's favorite things about being a member of the BDC family. Giving back to the community through outreach events, interacting with the wonderful staff and patients and working on the creative side of the organization are both inspiring and rewarding in Jenn's eyes. As the public relations figure for our community initiatives, Jenn is captivating in sharing our efforts with the media and conveying the importance of reaching those in need. Grateful for the success of the practice, Jenn feels strongly about being able to give back and values the members of our community that have made this success possible.
When not working, Jenn enjoys reading, cooking, training with kettlebells and the challenge offered by her weekly spin classes. With a great passion for the outdoors, Jenn can be found caring lovingly for her garden, enjoying the tranquility of the beach and enjoying family time on the East End of Long Island. Entertaining is second nature to Jenn and everyone looks forward to Jenn playing host at our annual summer BBQ at the Browns' East End home. Jenn is a great cook and makes every dish from scratch, adding to the special experience for our staff and their families, where we all have enjoyed good food and good company.
Alyssa – Marketing Associate
Alyssa is one of the newest members of the Babylon Dental Care family. She performs a variety of tasks in our office, including tracking calls, sending out Snap cards, and helping with community outreach. Her favorite part of her job is watching projects come together and seeing hard work and preparation come to fruition.
Alyssa recently graduated with high honors from Liberty University, earning a bachelor of science in individualized studies with cognates in psychology and religion. She plans to attend Stony Brook University in the fall to pursue a master's degree in higher education administration.
Alyssa is a lifelong resident of Patchogue. She is engaged to be married in May 2014; her fiancé is the recreational coordinator at Timothy Hill Children's Ranch. Outside of work, she spends her free time figure skating, cooking, shopping, and going to the beach. She loves being outside and enjoying beautiful Long Island.
Back to Top
Leslie – Project Manager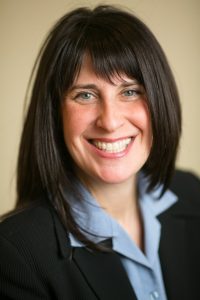 Leslie was born and raised on the South Shore of Long Island and received her Bachelor's degree in Economics at the University of Maryland. Over the next two decades, Leslie enjoyed a successful career in NYC's competitive Fashion industry with a focus on product development, marketing and management.
After joining Babylon Dental Care in October 2010, Leslie quickly immersed herself in assisting Jenn coordinate the building and grand opening of our new location. Once the doors to our new home opened, Leslie quickly divided her time in our marketing department between project management and coordinating of our community efforts.
One of the things that makes Leslie's job so exciting is having the ability to provide patients with information that will make their care decision easy. Working with Jenn and Chris on a multitude of marketing campaigns is rewarding and the true success shines in the smiles we are greeted by each day. Coordinating in house seminars, visiting local pre-schools in support of pediatric awareness, and most recently helping to bring our relief efforts for Sandy victims to those in need are few of the heartfelt moments.
By far though, Dentistry From The Heart is the day that will always feel to Leslie a representation of the kindness you will find within the Babylon Dental Care family. Our doors and hearts were open wide to care for those that needed us and with no hesitation, the Doctors and staff rose to the occasion. That is what it is all about, kindness and caring. To work with a team that truly loves what they do and do it so well with such compassion and grace, that is a family Leslie is proud to be a part of.
In her former life, Leslie spent her free time escaping the city in pursuit of far away adventure. Sunny days spent biking, hiking or kayaking in Fiji, Greece, Australia or happily sailing along the Hudson. These days you can find Leslie side by side with her son, Justin; exploring new places, visiting NYC, experiencing Long Island's many festivals, spending time on the east end, time with their close-knit family and play dates with friends.
Back to Top
Sharon – Patient Account Specialist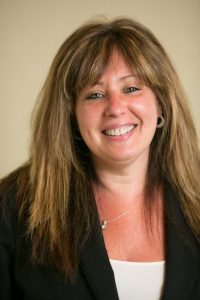 Sharon has lived in Levittown for over three decades and earned her degree at SUNY Farmingdale. Sharon joined our Babylon Dental Care team as a Patient Account Specialist in November of 2010. The majority of Sharon's professional time is spent managing account receivables, regulating collections, implementing our Dental Savings Care Plan, overseeing worker's compensation and no-fault claims, monitoring our multifunctional phone system, monthly invoicing and record keeping of recurring payments.
Assisting patients with their financial needs by creating affordable payment options and helping to manage their accounts is one of Sharon's favorite parts of her job. Sharon enjoys meeting new people and considers her co-workers at Babylon Dental Care family. One of the most impressive things Sharon notes about her extended family is how truly devoted, dedicated and loving the members are. The shared concern about the well-being of each and every patient is apparent in each interaction. Everyone shares a genuine, caring bond and is willing to assist any patient or co-worker with open arms and a smile.
In her home life, Sharon spends her time with her husband Steve of 30 years, and her wonderful children Jason and Nicole. Her favorite things to do away from the office are spending time with family and friends, reading, cooking, taking family vacations, and beginning each morning with a 5-mile walk on the beach.
Angela – Bookkeeper
Angela joined our family in May of 2013 in the key role as Babylon Dental Care's full charge bookkeeper. With a degree from Hofstra University, Angela brings both professionalism and expertise while meeting the multi-dimensional accounting needs of our practice
With a passion for accuracy and ability to navigate the ins and outs specific to a large practice, Angela's preparation and mainstreaming of the books exceeds the demands of the needs of our growing practice. With a sense of humor and easy manner, Angela remarks on her enjoyment in finding ways to save money and at the same time meet the demands of caring for our patients without sacrificing the quality of their care.
Impressed by the team's attitude to go above and beyond in caring for the families we treat is just another way Angela observes the shared methodology of operating like one big family. "I was super impressed at the amount of time and energy does into treating the patients so well, including celebratory wishes for patient's birthdays! They recognize every way to help the team treat patients and make them feel special." What comes to mind though when Angela speaks of something that warms her heart, is the outpouring to the local community in our Babylon Dental Care Day. She is overwhelmed that the team gives their personal time with no monetary compensation to treat those with limited financial means in need of quality dental care. "A heart giving day, all for no pay and just because they care!"
Angela shares her life in Farmingdale, with her husband Anthony and her talented daughter Ava. She smiles as she speaks of her daughter's pursuit of a mini career in drama and musical theatre have become a shared hobby and passion. Angela's shares a few of the many interests she would like to explore but expresses her true enjoyment comes from helping Ava with her work in these fields.
Registered Dental Hygienists
Michelle – Registered Dental Hygienist / Team Leader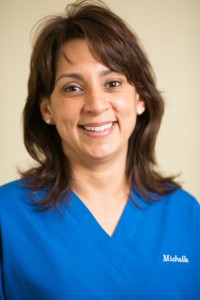 Michelle, born and raised in Brooklyn, relocated in 1999 to Bohemia after the birth of her second son. After two years at Brooklyn College, Michelle followed a calling that led to a rewarding career in dental hygiene. After graduating Phi Theta Kappa from Hostos College in 1993, Michelle added a certification in Nitrous and Local Anesthesia from SUNY Stony Brook in 2005.
From the moment Michelle joined the Babylon Dental Care family in July of 2011, it felt like she had been a part of the team forever. Michelle's love for helping the patients she cares for and the priority she gives to making a difference in their lives shines bright in the smiles of those leaving her chair. Michelle loves meeting new people and is thankful for the gift of being given the tools and support she needs to achieve her highest level of performance. An appreciation for the comfortable and friendly work environment is evident in her own dedication and pride in being a member of the Babylon Dental Care team. As hygiene co-team leader for Babylon Dental Care, Michelle fulfills her passion for training and developing the hygiene team.
As an experienced hygienist, Michelle counts herself as fortunate to have worked for the most wonderful and talented individuals. From each experience, she has gained knowledge and strength from other professionals and has keenly applied those to her own. Michelle's five years spent as a member of an exclusive pediatric dental practice prior to coming on has only further enhanced her connection with the Babylon Dental Care families that she cares for.
Michelle shares her life with her husband Adam, whom she has been married to since 1994, and their two teenage sons, Matthew and Ryan. Michelle begins her day with a cup of coffee and looks forward to any opportunity to indulge her passion for reading, particularly historical fiction. An avid participant in cardio kickboxing allows for a therapeutic chance to de-stress and blow off steam, with the added benefit of keeping in great shape! One of her favorite pastimes as a self described "crazy mom" puts Michelle as the biggest fan on the football sidelines and at swim meets, wildly cheering her sons on.
Jaclyn – Team Leader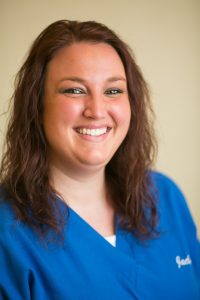 Jaclyn, a native of West Babylon, earned her degree at Farmingdale College and joined the Babylon Dental Care hygiene team in the fall of 2011. Jaclyn's sincerity and love for educating others are evident in the knowledge she shared with her patients and tools she offers them to improve their daily routine. When a patient returns for his or her recall, Jaclyn takes great pride in sharing the responsibility of a glowing report. Being in a unique environment, one that is both progressive and advanced technologically, has allowed Jaclyn to learn something new each day. She speaks highly of her colleagues and will share how proud she is to be a part of the Babylon Dental Care family.
Those who know Jaclyn will tell you it is no surprise how easily she adapts to each individual patient's needs in her own creative way. Each patient brings a new opportunity to personalize the right routine and learn together how best to make each experience an enjoyable one during every visit.
Quality time spent with her husband, family and friends is an important part of Jaclyn's life outside of her time spent with her patients. Jaclyn is passionate about the beach and traveling, and she is an avid reader.
Fran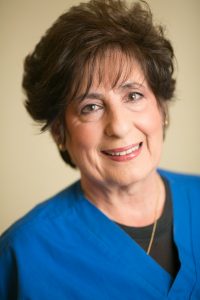 Fran has been a long-standing member of the Franklin Square community for nearly four decades. Fran's entrance into a rewarding career in dental hygiene began with an Associate in Science degree from SUNY Farmingdale in the early 80s. A decade later, Fran added to her educational accomplishments a bachelor of science degree in psychology and human development from SUNY Empire State in Old Westbury.
In providing a combination of physical and psychological comfort, Fran's stories and jokes help create a most relaxed and comfortable atmosphere for her patients. You can see the stress they come in with wash away under her tender care and as they finish their treatment, they leave looking and feeling at ease. Adding laughter to someone's day is important to Fran and something that comes natural to her.
Being an important member of the Babylon Dental Care family for nearly a decade, Fran speaks of so many of the wonderful patients she has come to treat and what a joy it is to practice her profession. Drs. Brown, Peck, and Gaynes and the team of associate dentists inspire and add enthusiasm that enable Fran and her co-workers to enhance their own respective responsibilities. The reflection shown in the appreciative faces of the patients that have joined the Babylon Dental Care team speak loud and clear. Fran speaks of the growing number of patients the team has been given the opportunity to treat and affirms this by personally sending her own family members to the practice.
Outside of the words of wisdom given to her patients, Fran has channeled her gift of offering insight to others via her website "Verse From The Heart," an endeavor in which Fran and her daughter-in-law Dawn provide customized poetic verse for special occasions and greeting cards that inspire and comfort. Her passion for photography will soon be incorporated into her words to make the perfect combination for future greeting cards.
Gena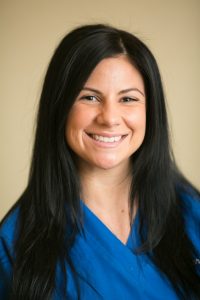 As a dental hygienist, Gena is responsible for making sure patients have a high level of oral health. The highlight of Gena's job is when she is able to work with new patients and introduce them to the practice. She especially enjoys meeting patients who are feeling apprehensive, because it gives her the opportunity to change their mindset about going to the dentist. Gena takes great pleasure in seeing the drastic changes she can make to the appearance and overall health of a patient's mouth, and looks forward to seeing how happy he or she is with the results.
Gena feels that Babylon Dental Care is unique because it stays current in all aspects, from techniques to new equipment to the front desk. She's always amazed to see the doctors and assistants working together and multitasking at a smooth pace.
Gena lives in Lindenhurst, and like others at Babylon Dental Care, she devotes much of her time to her work. However, in her spare time, she enjoys relaxing with her family and friends, and she tries to travel when possible.
Keri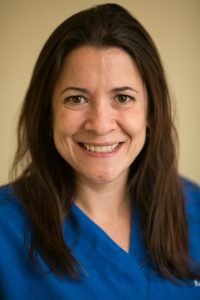 Keri, a wonderful new addition to the Babylon Dental Care hygiene team, earned her degree at Farmingdale State College and currently resides in Coram. Prior to coming on board full-time in hygiene, Keri worked for five years as a dedicated assistant working with Orthodontic patients at the practice.
Working with and educating patients on oral health brings Keri tremendous gratification. Making patients laugh comes naturally to Keri and allows the patients to feel at ease in her treatment chair. With a gentle manner, Keri effortlessly makes even the most anxious patient more comfortable and has has him or her smiling before they leave the office.
Most impressive in Keri's eyes are the individual staff members and their efforts as a team to make the day run smoothly. The level of technology matched by the quality of equipment, give patients the opportunity to be cared for in a most sophisticated environment. Having the ability to show patients first hand the individual treatment needed allows for a complete understanding of how we can successfully improve their oral health.
Keri and her husband have created their own family with three affectionate cats that Keri refers to tenderly as her "kids." In her free time, Keri enjoys exercising and reading romance novels.
Kristin
Michelle
Michelle, a local living in West Babylon loves the south shore! After graduating high school, Michelle knew her calling was to go be a dental hygienist. With a degree from Farmingdale State College,  she listened to my heart, followed my dreams, and went on to fulfill her passion and loves what she does! Providing the utmost care to every single patient, to prevent disease, and to treat disease in a very ethical way; Michelle strives to treat patients like they are family. She describes herself as a very passionate person and take's everyone's health very seriously. Asking herself, "what can I do to make the patients' health even better?" is the mantra she lives by in her professional life.
As a recent addition to the Babylon Dental care family, Michelle speaks of the many things she admires about the practice already and expresses excitement to see more to come. She enjoys Explaining to the patients the current status of their oral health, educating them of the effects of the things we do, how they can improve, or what they are already doing right is one of Michelle's favorite parts of her job. Being able to educate and treat patients' health while building a lasting professional relationship is her absolute favorite part, making the patient feel like they have someone they can trust to answer any questions they may have.
Something that really impresses Michelle of the BDC family is how much we give back to our patients, even those that are not patients such as our annual Care Day event. "Being able to give back to others in need is something that comes second nature to everyone here. That alone is a quality you do not find in other places whether it is a dental practice or not, it makes me proud to say I am part of the BDC of GSB family."
Michelle's passions include staying active whether it be at the gym, doing yoga, walking her beautiful dog, or even rock climbing; She is not one to sit still! With a love for trying new things, Michelle embraces life and shares that all of these account for a life most interesting!
Maritza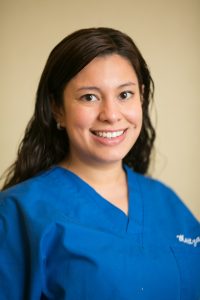 Maritza resides in East Meadow and received her degree at local SUNY Farmingdale. Maritza joined Babylon Dental Care's team of registered dental hygienists in March 2007. With a friendly and outgoing nature, Maritza is quick to put her patients at ease. She takes every opportunity to get to learn more about her patients' needs and creates an experience that allows the patients to leave feeling good about themselves.
Being a part of an exceptional group practice is important to Maritza and she is empowered by the number of skilled professionals she works with each day. The overall positive team energy is evident between the staff and and it works to the patients' benefit to be treated in such a comfortable, in-sync environment. Maritza believes that Babylon Dental Care offers a practitioner that can meet any individual need of the patients that come through our doors.
In her personal life, Maritza and her husband enjoy a family life with their two daughters and a pair of chihuahuas. She has no problem filling her time away from the office, as it is easily consumed by her toddler daughter.
Patricia
Patricia, joined our BDC hygiene team in June of 2013 and has been a registered dental hygienist for over 18 years. As a resident of Bay Shore, Patricia earned her dental hygiene Associates from Hostos Community College and a B.S in Health Care Administration from Lehman College in the Bronx.
One of Patricia's favorite parts of her job is in helping patients feel comfortable as they learn how to care for their dental health in a supportive environment.
She speaks of being impressed by the BDC family and how everyone's compassionate nature shines while putting forth what is best for our patients in a loving way.
Married for over 12 years with 2 fun loving active boys keep Patricia happy and busy outside of her work at BDC.
With a special passion for Yoga, Patricia also enjoying taking trips into NYC attending classes at Broadway Dance or to take in a show with my oldest. Always up for a Knicks game, the whole family are huge Basketball fans!!!
Adrienne – Pediatric Hygienist
Adrienne has joined our Babylon Dental Care hygiene team offering her caring nature and professional expertise to the pediatric members of our growing families. Adrienne resides in Kings Park where she shares her life with her husband of over 20 years and their two daughters. As a registered dental hygienist on our BDC team since April 2014 and a degree from Farmingdale College, Adrienne earned her license in anesthesia.
With a passion for working with children, Adrienne rises to the challenge of making an apprehensive child into a compliant and happy patient. Adrienne expresses how impressed she is with BDC's organizational manner. Her description of "A well oiled machine" and the ability to offer our patient's personal attention in the way that can be seen amongst the members of one large happy family. It is important to Adrienne to take the time to get to know your children and make them as comfortable as possible while under her care.
Always searching for new ways to feed her family in a health conscious way, Adrienne is affiliated with organizations that work on awareness of what people are eating and how their food is processed. Her work with the Salvation Army along with her children joining the efforts brings her tremendous gratification.
Jamie
A Lindenhurst native, Jamie earned her degree at Queens college and joined the Babylon Dental Care hygiene team in August 2013. Always offering a helping hand and a welcoming smile, Jamie's efforts allow the hygienists to stay focused on their patients. Taking xrays and impressions, cleaning rooms, and assisting in a varieties of helpful ways, Jamie keeps the flow moving. A critical part of the process is making sure the rooms are stocked, whitening trays and nightguards are prepared and all shipments are inspected.
A few of Jamie's favorite parts of her job are the people who make up the special Babylon Dental Care team and the opportunity to learn new things. Since joining the team, she expresses how impressed she has always been with how well everyone works together.
Outside of the office, Jamie enjoys time spent with her two sisters, dog and cat. When not working, Jamie can be found bartending, traveling, going to concerts, and spending time with my family, friends, and boyfriend.
Laura – Hygienist Assistant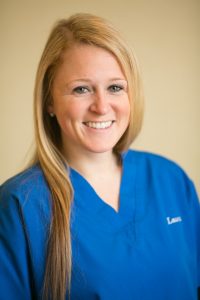 Laura became Babylon Dental Care's hygiene assistant in October 2012 and is working toward her degree in dental hygiene.
As one of the newer members of the team, Laura loves to soak up as much information as she can. She enjoys learning something new every day because she knows how much it will help in the future. She enjoys working for a large office that still provides a personal experience for patients.
Laura lives in Lindenhurst with her parents and brothers. Outside of work, she loves to stay active by running and going to the gym.
Front Desk
Sally – Front Desk Team Leader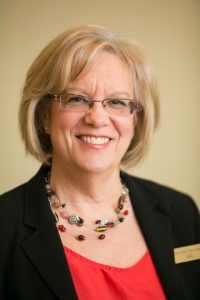 Sally has been a valued member of our Babylon dental Care family for nearly 30 years. As a long standing resident of Babylon, Sally's generosity and helping hands are evident and welcome in the work she is known for in the community. Educating others has been a great part of Sally's professional career. It is only natural that she is currently working towards earning a bachelor of arts degree with an anticipated graduation of June 2013.
As our front desk team leader, Sally puts her loving care and energy into working with patients to come up with a plan to receive the dental care they need, while simultaneously making a positive difference in each one of their lives. With the support of the Babylon Dental Care doctors and administrative team leader, Tory, Sally remarks how she is given the opportunity as well as the tools to continue to grow professionally. Having open ears that are willing to listen to new ideas allows Sally, and the team she leads, to attend educational seminars and add to their knowledge with critical hands on training. Sally speaks from the heart when she tells of how grateful she is for the investment Babylon Dental Care has made in her behalf over the years and for believing in her.
After 40 years of marriage to her husband, Frank, Sally lights up when she speaks of her three grown children and two beautiful granddaughters. During her downtime, Sally can be found reading, volunteering and studying for her degree. Feeling connected to the patients is important to Sally. Looking forward to coming to work every single day is an extraordinary and unusual mindset Sally has maintained for nearly 3 decades. She is moved by the ability of the Babylon Dental Care team to provide excellent patient care while striving to meet the expectations that our patients have come to love and expect. Rising to the occasion is a challenge Sally welcomes and she looks forward to the opportunity to continue to grow with the Babylon Dental Care expanding family.
Michelle – Insurance Team Leader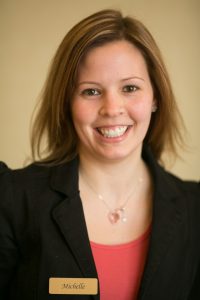 Michelle is the front desk team coordinator and insurance coordinator, which means she leads the people responsible for ensuring that patients have a good experience each time they visit Babylon Dental Care. She has been part of the team for 13 years and holds a degree from St. Joseph's College.
After more than a decade with the practice, Michelle's favorite part of her job is the people she works with. She particularly enjoyed being part of Dentistry From The Heart, an event in which the practice provided free dental care for members of the community.
Michelle also delights in helping patients feel comfortable and seeing them leave happy. She thinks Babylon Dental Care is unique because the team takes the time to get to know patients and treat them like family.
Michelle lives in West Babylon with her husband and dog. A Giants season ticket holder, she is a huge sports fan. Her hobbies include playing co-ed softball, going to the beach, and spending time with her husband, friends, family, and her newborn nephew.
Annie – Sedation Patient Coordinator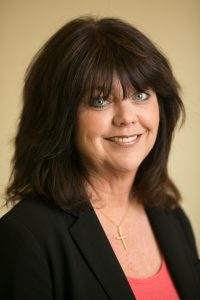 Annie has been part of Dr. Brown's team since before he opened Babylon Dental Care. She worked part-time as an office bookkeeper starting in 1996 and began working full-time in 2001. Now, as the front desk and sedation coordinator, she is responsible for making sure patients are as comfortable as possible during their appointments.
Annie's favorite part of her job is working with patients, taking the time to get to know them personally and helping them however she can. She sees her co-workers as extended family and enjoys working alongside them every day.
Annie enjoys cooking, reading, socializing, and spending time with family. A lifelong resident of Lindenhurst, Annie has been married to her husband John for 30 years. They have two sons, John and Matt, who both happen to have significant others named Stephanie.
Colleen – Insurance Coordinator
Colleen works in the insurance department and has been part of the Babylon Dental Care team for 15 years.
After more than a decade, Colleen's favorite part of her job is the people she works with. She is happy to be working for an organization that cares about the community and was impressed when the practice took part in Dentistry From The Heart and then offered its services for Hurricane Sandy victims.
Colleen lives with her husband and son in Long Beach. Outside of work, she loves reading, cooking, and spending time with her family and friends.
Heather – Hygiene Coordinator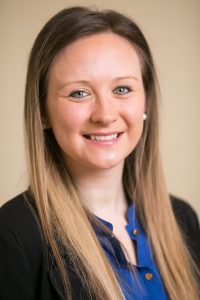 Heather recently became part of the hygiene coordinator team, joining in October 2012. She graduated magna cum laude with a Bachelor of Fine Arts from Adelphi University.
Heather enjoys the overall atmosphere and energy of the office and admires the fact that everyone on the team is willing to lend a hand. Her favorite part of her job is making patients feel comfortable and at home. She believes smiling is contagious, and she does whatever she can to make sure patients have the best possible experience.
Heather lives in Farmingdale and enjoys spending time with her boyfriend as well as her 2-year-old niece and 3-year-old nephew. Her hobbies include dancing, shopping, and baking.
Kate – Clerical
Kate is an office clerk who has worked for Babylon Dental Care since July 2012. A senior in high school, Kate enjoys putting her technology skills to good use in the office and is happy to work with a friendly, welcoming staff.
Kate lives in Melville and has an older brother named Chris. She is an active student who spends her free time running track for her school and taking piano lessons.
Kayleigh – Clerical
Kayleigh is one of the first smiling faces you'll see as you walk into Babylon Dental Care. As a front desk team member for almost two years, Kayleigh puts her excellent organization skills to work as a file clerk, ensuring everything stays in perfect order!
The experience of working with such an energizing team and interacting with patients has inspired Kayleigh to one day work as a Nurse or a Physician's Assistant. She feels the employees at Babylon Dental Care are very connected with the patients, which attracts Kayleigh to the industry. She is eager to become part of the team that helps contribute to their patients' health.
Currently, Kayleigh is a junior at St. John the Baptiste High School in West Islip, where she shares her passion by teaching jazz classes, and practicing all forms of dancing.
Linda – Call Center
Linda has been an important member of our Babylon Dental Care team since she joined us in September of 2013 in our Call Center division. With a Bachelor's degree in Media and Theater from Queens College, Linda brings her positive attitude and easy nature to each and every patient interaction. Whether it be the call center or  insurance department where Linda works on verifying patient's coverage, Linda is always offering a smile and helping hand. Linda's creativity stands out in her creation of an exciting informative internal staff newsletter highlighting team achievements and special events.
As a member of a team that continuously helps each other for the greater good of the practice, Linda is impressed with the cohesive nature of our "fun bunch." Always with a sense of humor while at the same time keeping a high level of professionalism, Linda enjoys being a part of this special BDC family.
Born and raised in Bethpage, Linda lives with her close knit family and little pup Max and shares special time with her long term boyfriend. She is an avid fan of the movies, tv shows and pop culture. Exotic cuisines and new dining experiences balance her active lifestyle of walking, biking and playing tennis as she searches for her next adventure. Linda has a passion for acting and improv and credits her pursuit of these and photography, fashion and filmmaking for keeping her creativity flowing.
Lisa – Hygiene Coordinator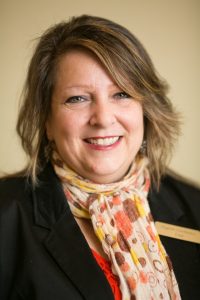 Having worked in the dental field for 24 years, Lisa has held numerous positions in the office over the years. She is a certified dental assistant, but over time, she has made her way up to the front office.
As a hygiene coordinator, Lisa uses her extensive experience to make sure patients are well taken care of. She handles insurance, scheduling, and patient treatment planning.
Lisa lives out East with her husband and three children. She looks forward to many more years of doing all she can to make patients feel happy and confident with their smiles.
Maria – New patient coordinator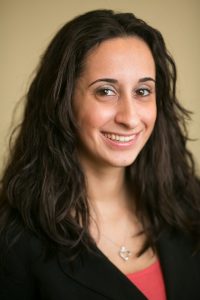 Maria is a greeter and new patient coordinator. She's responsible for making patients feel welcome at the office, keeping track of new patient information, and helping patients with any questions they may have, in addition to other responsibilities.
Maria finds that each day at work is different and fun, and she enjoys helping patients have a great experience. She is impressed with the way all of the different personalities in the office work together and care for one another, and finds the whole staff a pleasure to work with.
Maria holds a degree in psychology from St. Joseph's College. She lives in West Babylon and has one brother and a dog. When she's not working, she enjoys spending time with friends, going to the beach, shopping, and watching movies.
Mary – Patient coordinator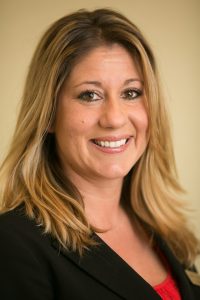 Mary is a patient coordinator who has been with Babylon Dental Care for almost three years.
To Mary, the best part of her job is being able to help patients come up with ways to accomplish their goal of getting the treatment they need. The office feels has become her home away from home, and she enjoys working with doctors and a staff who have high integrity and whose main concern is the well-being of the patient.
Mary grew up in Bayside, Queens, and has lived in Lindenhurst for five years. She has three teenage sons who are her heart and soul. In her free time, she enjoys kickboxing and spending time with family and friends.
Melissa – Clerical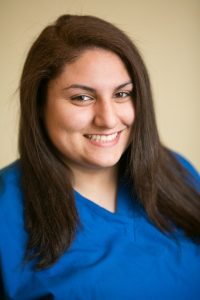 Melissa, a North Babylon resident, has been an important member of the Babylon Dental Care front desk support team since 2009. Melissa is currently working on her accounting degree at St. Joseph's College and as head file clerk is responsible for overseeing a variety of filing, clerical and administrative responsibilities. Always with an offer to lend a helping hand, Melissa has taken on numerous projects and excelled at supporting the team's efforts.
Bringing a smile to the patients' face as they ready to leave their appointment is one of Melissa's favorite parts of the job. Melissa talks of her joy in watching a new patient transition instantly to a permanent member of the Babylon Dental Care family. Answering the incoming calls allows an opportunity for Melissa's helping hands to reach out to the patients in their search for information and offer them the assistance they greatly appreciate.
Babylon Dental Care has become a second home to Melissa and the close relationships she has formed offer much happiness and a second family. Melissa loves creating an atmosphere that offers patients the comfort of knowing they are stepping into a positive and safe environment. Melissa is particularly impressed by how enjoyable it is spending time at Babylon Dental Care, and that patients can walk through the doors and immediately feel like a member of the family.
Family is important to Melissa. She enjoys a close relationship with her parents, Louise and Carmelo, and brother Vinny. An avid sports fan, both as a participant and spectator, Melissa is particularly fond of hockey and football with an affinity to the Islanders and Jets. Time spent with friends, karaoke, shopping and visits to the beach are other ways Melissa takes time to relax when away from work.
Nina – Hygiene Coordinator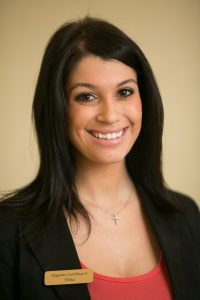 Nina has been a hygiene coordinator at Babylon Dental Care for nearly a year. She holds a degree from Long Island University, C.W. Post in social studies secondary education/sociology.
Nina's favorite part of her job is interacting with patients. She enjoys sitting down with them and assisting in any way possible. She feels that Babylon Dental Care is different because the staff has a genuine care and compassion for patients, and she enjoys working for an organization that truly has the patient's best interest at heart.
Nina lives in Centereach and is recently married. In her free time, she enjoys spending time with her family and dog, reading, decorating her home, doing yoga, and trying new recipes.
Pam – Insurance Coordinator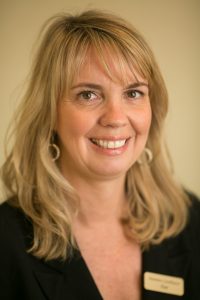 Pam is an insurance coordinator who has worked at Babylon Dental Care for 16 years.
Her favorite part of her job is working with patients and helping them with their insurance, and she enjoys all of the wonderful people she meets at work. She believes that what sets Babylon Dental Care apart is the fact that the team is truly a family, and they treat all patients like family as well.
Pam lives in Babylon. She is married to Patrick and has two daughters: Madison (12) and Olivia (10). In her free time, she enjoys spending time with her family, going to the beach, taking bike rides, and visiting her family in Boston.
Dental Assistants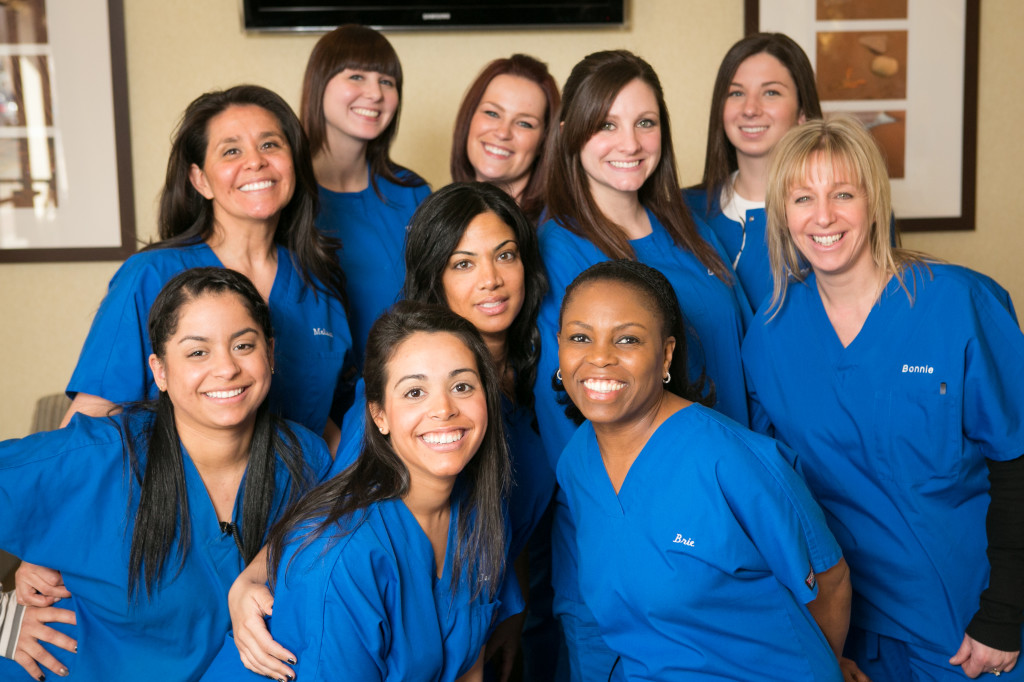 Melissa – Dental Assistant Team Leader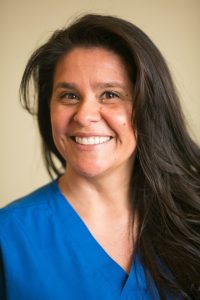 Originally from California and relocated to NY in 1996, Melissa currently resides in Babylon. Melissa began her entry into the field as a dental assistant in 1995. After an initial introduction in office sterilization. Melissa decided she wanted to learn more about the field of dentistry. At the time, the dentist Melissa was working for took her under his wing and taught her what became the foundation of knowledge inspiring her to go forward. Thereafter, Melissa proceeded with her certification in dental radiology and Four handed dental assisting. Most people say they choose their career but the opposite was true for Melissa, the career chose her. She fell in love with everything about dentistry.
Melissa doesn't consider herself a dental assistant, but a a smile maker. Melissa exclaims that the joy received when someone is able to smile, is worth all the work that goes into it. Every small detail counts. Making a patient feel they are important and that it is not about the financial reward. Explaining things to patients so that they understand is incredibly beneficial as Melissa believes an educated patient is a returning and loyal patient. Having had the privilege of joining the Babylon Dental Care team in May 2012, Melissa expresses her feeling of being at home and a member of the family from her first day of coming aboard.
When Melissa first started with BDC, she could not believe how you such a large group of people work together so easily. It was a well oiled machine.. The doctors, front staff and clinical staff ALL had the same goal, which was, " I want what is best for my patient." In her career, Melissa has never worked in a place full love for their work.
Melissa enjoys family life outside the office with her two daughters & one son and lives in Babylon.
Back to Top
Katie – Dental Assistant Team Leader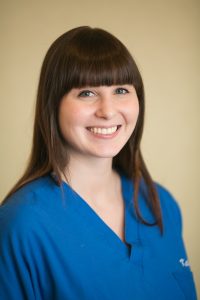 As the dental assistant team leader, Katie responsible for keeping the team energized, organized, and ready to provide patients with the best care possible. She became a member of the Babylon Dental Care family in 2009 after attending Stony Brook University.
Katie's favorite part of her job is helping people in the community where she grew up. She sees Babylon Dental Care as a family, and feels that the practice provides a unique experience for patients because they are treated like family as well.
Katie and her husband, Chris, have been married since March 2011. They live in Babylon and have a dog named Lola. She loves reading, and in the summer, she likes to spend all of her free time at the beach.
Anna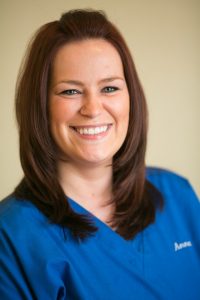 Anna has been part of the Babylon Dental Care family for three years. As a dental assistant, she works to provide top-notch dental care for all patients.
What impresses Anna is how well everyone on the staff is able to work together. She feels as if they are her second family, and she enjoys making patients feel like they, too, are part of the Babylon Dental Care family.
Anna got married in 2011 during Hurricane Irene. She holds a bachelor's degree in advertising and graphic design from Farmingdale State University, and in her spare time she can be found indulging her creative side through designing post cards, flyers, and business cards, as well as drawing and painting. She also enjoys shopping and spending time with her family and friends.
Bonnie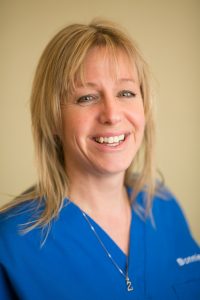 Bonnie has been with Babylon Dental Care since February 1995. She earned her degree from Farmingdale University and has spent the last 18 years working as a dental assistant, helping patients achieve their dream smiles.
Bonnie's favorite part of her job is seeing people smile when they leave the office. She particularly enjoys cosmetic work because she has a passion for creating a smile that will last a lifetime. She is proud to work for an office that communicates well, and she thinks of the Babylon Dental Care staff as a big family.
Bonnie resides in Lake Ronkonkoma. She and her husband, Joe, have been married for 25 years and have two sons who are 23 and 18, They also have a 17-year-old niece who came to live with them from North Carolina. When she's not at work, Bonnie can be found in her kitchen, cooking and baking. She also likes to draw and paint when she finds the time.
Bri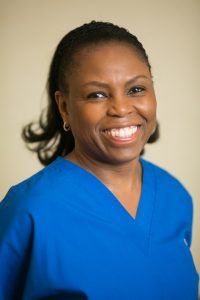 Bri has cared for patients over the past 6 years as a dedicated dental assistant at Babylon Dental Care. Additionally, Bri has taken on the important role of inventory specialist ensuring the team is well supplied with the materials needed to operate on a daily basis.
Outside of the office, Bri can be found biking, walking, reading and enjoying Karaoke.
Danielle
Danielle has been a dental assistant for 16 years, joining the Babylon Dental Care team seven years ago. She holds a bachelor's degree in Fine Art from Briarcliffe College.
Danielle loves talking to the patients and really connecting with them, and values the personal relationships she has developed over the years. She enjoys working in an environment in which everyone truly works together as a team.
Danielle lives in West Islip with her husband of five years, and their daughter. When she's not working, Danielle spends her time with her family, and her three dogs. She also loves going to the beach, spending time outdoors with her daughter, and shopping.
Jenny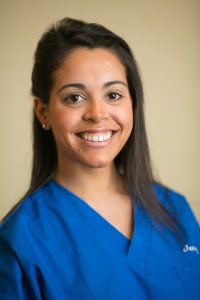 Jenny has been a member of the Babylon Dental Care team for over a year and a half as a dental assistant. She earned her Communications degree from Nassau Community College in nearby Garden City, New York.
Being 'hands-on' is what Jenny loves about being a dental assistant, and one of the most gratifying parts of Jenny's career with Babylon Dental care is knowing that at the end of the day, she makes a difference in the lives of her patients.
Jenny also loves being part of a large team. Growing up as one of four children in her family, Jenny loves working with people that are team-oriented, giving, helpful, and down to earth. In Jenny's spare time away from the office, she enjoys traveling, playing tennis and painting.
Kate
Kiersten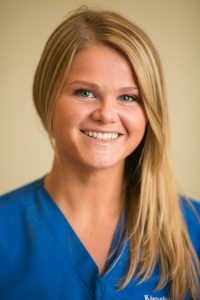 Kiersten was born and raised on the North shore of Long island prior to migrating to the South shore. After spending a few years living upstate, Kiersten learned to love the outdoors and all it has to offer. On her down time, Kiersten's passions include snowboarding, hiking, boating and of course the beach. As a dental assistant for the past four years, Kiersten shares her love of the bonding that takes place with her patients and the overall reward found in all aspects of her job. "Dentistry isn't just about providing clinical assistance its also about listening, understanding, sympathizing and comforting patients in any way we can." Kiersten has been a valued member of the BDC family for a little over a year and speaks highly and with appreciation of the people she has the pleasure of working with. One of the most impressive characteristics of the BDC family, according to Kiersten, is the compassion that each Doctor and employee possess. A great example that Kiersten speaks of, are the community outreach efforts (like our Free Hygiene Days for Sandy victims and our Babylon Dental Care Day in July). On these special days, the team volunteers to come in and do what we do best for no charge to the members of our community. Kiersten counts herself as lucky enough to be a part of this exceptional group of individuals. Being a part of BDC is more than just being an employee, as far as Kiersten is concerned, it's being part of a family.
LaNae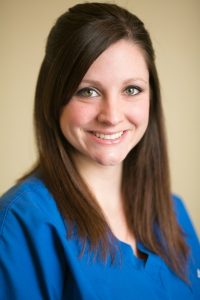 LaNae earned her dental assistant certification through the BOCES program and has been with Babylon Dental Care for eight years.
She enjoys the patient interaction aspect of her job, and she particularly loves turning phobic patients into regular patients who enjoy going to the dentist. She constantly strives to make patients happy and believes there's nothing better than making someone's day.
LaNae is originally from Rochester (she loves snow). She currently resides in East Patchogue with her husband, Chris, who is a marketing associate at Babylon Dental Care, and their daughter Kylee, who is almost a year old. In her free time, LaNae loves spending time with her "little punkin" and family.
Marianne
Marianne has been a team member at Babylon Dental Care for over 12 years. With 30 years of experience as a dental assistant, putting the patients' dental needs and care first has always been and continues to be a top priority of her services. Being a people person that Marianne is, the interaction with her patients has been most satisfying and enjoyable.
Working side by side with such professionals that we have at Babylon Dental Care and knowing the quality of care that each patient receives is very rewarding and gratifying.
Marianne lives in Nassau County with her husband Rob and son Joseph. Their son Jeffrey resides in Maryland. Besides spending time with her family and extended family, Marianne enjoys traveling, walking on the beach, reading and of course seeing her husband recording and playing music.
Sandy
Victoria – Auxillary Assistant
Victoria joined the Babylon Dental Care team in August 2012 as an auxiliary assistant. Her work ensures that patients' visits are as efficient and satisfactory as possible. She sees the office as a comfortable work environment and finds everyone on staff to be incredibly helpful and kind.
Victoria lives in Massapequa Park. A performer at heart, her passions include music, acting, singing, and dancing.