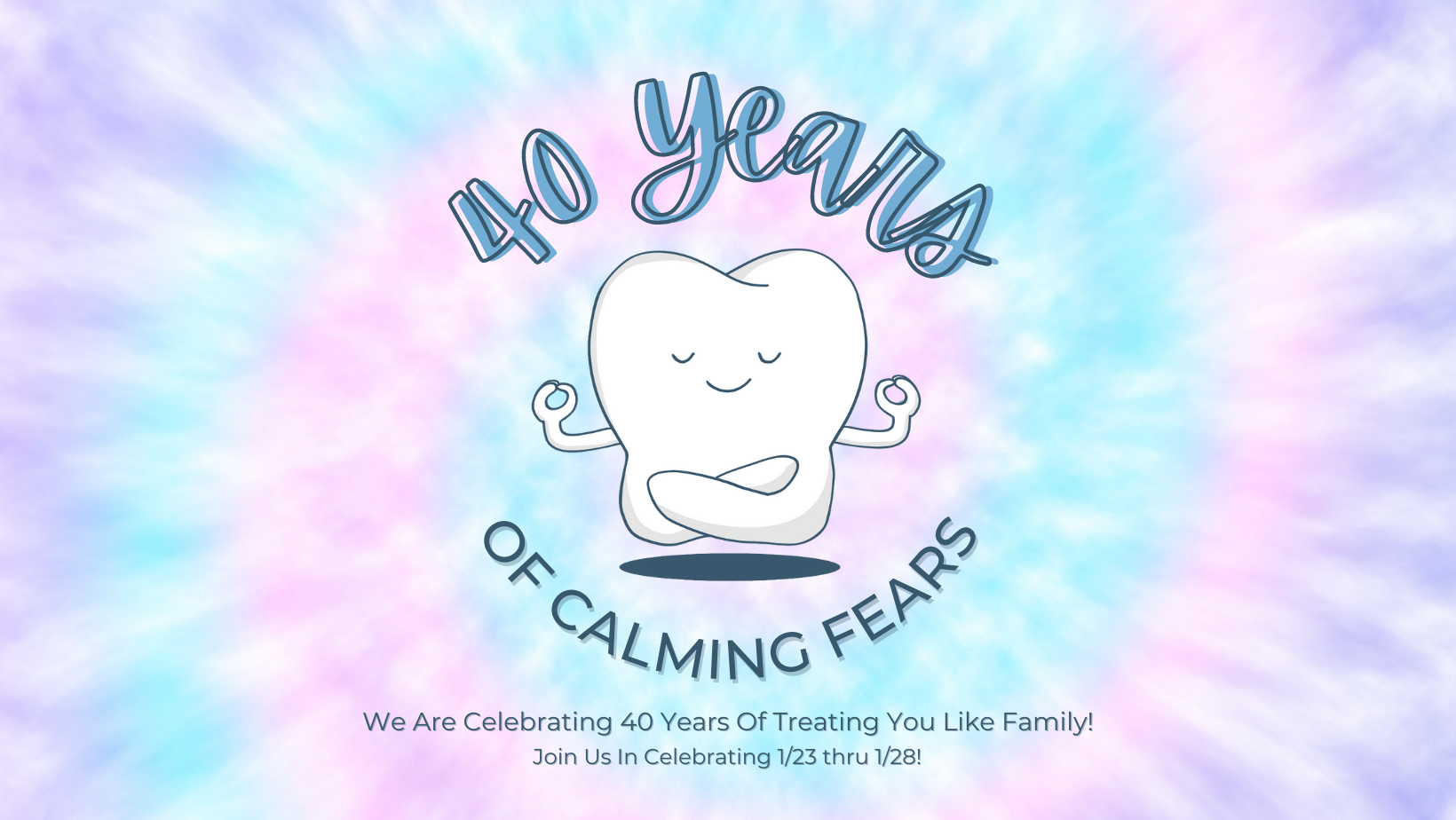 The entire team at Babylon Dental Care is proud to announce that we will be celebrating our 40th anniversary this month. In 1983, Dr. Clifford Brown opened Babylon Dental Care, aiming to provide a service centered around treating patients like family. This core philosophy has helped us to build a strong team of dental professionals who share the same goals and desire to serve. Over the years, this approach has allowed the practice to grow and build strong relationships within our community.
Congratulations to Dr. Brown, Dr. Gaynes, and Dr. Peck! You all demonstrate dedication, passion, and loyalty by devoting years of service to the Babylon Dental Care family and patients. We wish you many more years of success! And… congratulations to our entire team for your wholehearted service and dedication that helped us get to this milestone!
At Babylon Dental Care, we are dedicated to providing high-quality and excellent patient service. Our providers understand the importance of oral health, not just for functional purposes but also for one's confidence and self-esteem. A bright, white smile can positively impact one's overall well-being, and our goal is to help patients achieve this. We understand that a healthy mouth is an essential aspect of your overall health and can also be a great source of self-confidence.
The Babylon Dental Care team is committed to ensuring that our patients are delighted with the care they receive, whether it's a small or big procedure. We strive to ensure that every patient leaves our office with a smile that will light up the room and bring joy to others. This is why we constantly explore the latest technology and techniques to provide the best possible service.
While our actual anniversary is on January 24th, we'll be celebrating all week with our "Spirit Week" theme days from the 23rd through the 28th. When you visit us that week, you can expect:
Monday Madness – Sports Day
Tie-Dye Tuesday – Tie-Dye Tuesday
Wacky Wednesday – Crazy Hair/Crazy Hat Day
Throwback Thursday – 80's Day
Flannel Friday – Flannel Day
Sleepy Saturday – Pajama Day
On behalf of Dr. Brown, Dr. Gaynes, & Dr. Peck, and the entire Babylon Dental Care team, we would like to extend a heartfelt thank you to all of our patients who've become part of our family. We appreciate you and look forward to serving you during our 40th year and beyond!