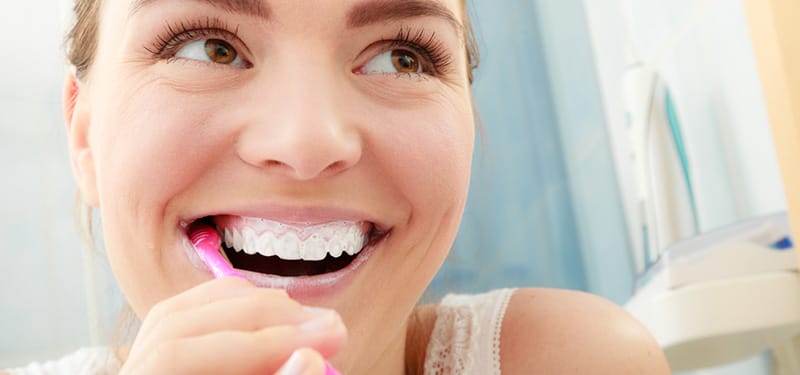 Losing weight, finding a mate, getting a new job…some popular New Year's resolutions we hear.
However, here at Babylon Dental Care, there is one resolution that is near and dear to our hearts– improving your dental health!
After all, your oral health isn't just about having whiter teeth; it's about becoming a healthier, more confident person. In this article, we're going to share seven things you can do in 2017 to improve your oral health.
---
1

Become the "master of flossing"
You've heard it before– flossing is very, very important! However, how many of us really floss every single day? It's one of those things that only takes a minute, but nevertheless, many people just "brush their teeth and go."
That's a mistake.
Flossing simply reaches places that even the best toothbrush cannot. So next time you brush your teeth, open up that bathroom drawer, brush the dust off of your floss, and use it; doing so will help you have better oral health in 2017.
---
2

Schedule a dental appointment

Maybe you never miss an appointment or maybe you haven't been to the dentist in a few years (don't worry, we don't judge). Either way, it's important that you go ahead and schedule your next dental appointment soon so that you can kickoff 2017 the right way.

If you happen to be near the West Babylon or Patchogue areas on the South Shore of Long Island, our dentists would love to see you!

While daily brushing and flossing are important for keeping your oral health in check, there is no substitute for a thorough dental cleaning and examination 2-3 times per year.
---
3

Cut back on processed foods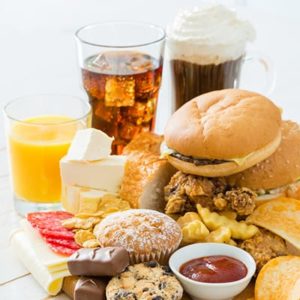 Hey, this ties into losing weight, building muscle, and being healthier overall…how convenient! The truth is that our bodies (including our teeth and gums) really aren't designed to handle processed foods very well.
Not only can processed foods really do a number on your teeth and gums (causing cavities, tooth loss, and more), they play a role in the development of high blood pressure, diabetes, and heart disease.
If you want to stay healthy in 2017, make a sincere effort to eat more of what nature has provided us.
---
4

Drink more water

Water is the healthiest drink in the world and it is a great substitute for those dark colas and other sugary sensations you consume on a daily basis. In fact, according to this Colgate article, "be sure to consume plenty of water throughout the day and try not to drink a lot of coffee, soft drinks or alcohol. Drinks with caffeine contain high levels of acids which cause the odorous bacteria to reproduce more rapidly and create a bitter taste for many people."

Water is better for your teeth. Replacing other beverages with water will also improve how your breath smells.
5

Explore your cosmetic and restorative dentistry options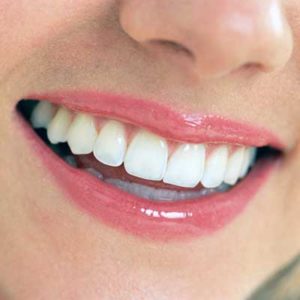 If you are looking to improve your smile and self-confidence in 2017, there are a variety of cosmetic and restorative dental procedures that can help. Whether you're missing teeth, have crowded or uneven teeth, or simply have dull, stained teeth, our dentists at Babylon Dental Care can help.
We have two locations (Babylon Dental Care at Great South Bay and Babylon Dental Care at Gateway Plaza) where we offer a variety of cosmetic and restorative dental services to meet your needs. For a full list of services we offer to solve your dental issues, click the link below:
www.babylondentalcare.com/services/
---
6

Ditch the cigarettes

If you smoke, you've already heard this 1,000 times so we won't go into it too much. Smoking is obviously bad for your overall health, and you're certainly not doing your gums and teeth any favors by using tobacco products.

If you've tried a variety of things and haven't had much success, our team would be happy to discuss some strategies for quitting at your next dental appointment (if you aren't a current patient, just contact us at our location nearest you to schedule your appointment).
---
7

Protect yourself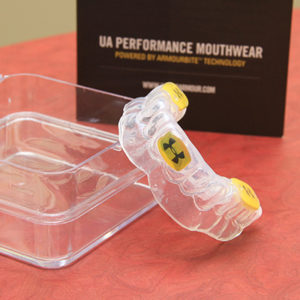 If you play any type of sport such as softball, football, basketball, hockey, etc. then it is important to protect your teeth. An over-the-counter boil and bite mouthguard is better than nothing, but to really protect yourself we recommend investing in a custom mouthguard. In addition to providing added protection, they're also a really cool fashion statement!
2017: Your Best Year of Dental Health
Follow the tips above and you'll be well on your way to a healthier, happier 2017. As mentioned earlier, if you live on or near the South Shore of Long Island, we have two office locations (West Babylon and Patchogue).
We would love to meet you and your family, so schedule your dental appointment(s) today!