Uniondale Dental Care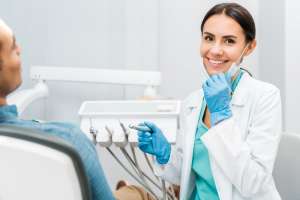 If you need quality, affordable dental care services, do not hesitate to contact Babylon Dental Care for an appointment with one of our experienced and trusted dental care specialists in Uniondale, NY.
At Babylon Dental Care, our team has helped countless patients with their dental care needs since 1983. We offer various services to address oral health issues and maintain beautiful and healthy smiles.
Many people dread dental appointments. They can be a significant source of stress. You can depend on us to provide the services you need in a relaxed and comfortable environment. Whether you come to us for routine cleaning, oral surgery, or emergency dental care, we will treat you with professionalism and compassion.
Call Babylon Dental Care today at (631) 983-6665 or reach out to us online for your next appointment with one of our Uniondale dental care professionals.
Dental Services Babylon Dental Care Provides
Babylon Dental Care offers a range of comprehensive services to give you the healthy and beautiful smile you have always wanted. A list of our dental care services is below.
Emergency Care
Our doctors are on call 24/7 to address your concerns and treat emergency dental conditions. If you need to see us outside of normal business hours, feel free to give us a call, and we can meet you at our office to care for your oral problems, such as:
A lost or loose tooth from an accident
Broken jaw
Swollen mouth
Tooth pain
Broken, cracked, or chipped teeth
General Dentistry
Babylon Dental Care offers general dentistry services to keep every patient's teeth healthy and prevent dental diseases from developing. We offer routine checkups and exams, X-rays, and teeth cleanings. Our team teaches adults and children how to care for their teeth and gums to prevent tooth decay, periodontal disease, cavities, and other dental complications.
Cosmetic Dentistry
Many people practice good oral health but don't have the straight smile and white teeth they desire. Missing, yellow, or crooked teeth can diminish a person's confidence and lead to low self-esteem.
Babylon Dental Care can restore your confidence with a range of cosmetic dentistry services, including:
General Orthodontics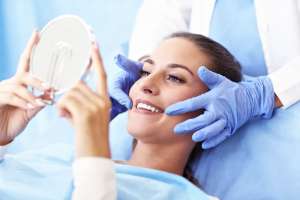 When you have crooked teeth, you feel self-conscious and might avoid smiling. Crooked teeth can also lead to dental issues. Bacteria can grow and cause oral diseases if teeth are too close, and cleaning between them is challenging.
Multiple orthodontic options are available to straighten your teeth so you can feel confident in your smile and maintain your dental health. Our general orthodontic services include:
Full traditional braces
Clear ceramic braces
Early interceptive treatment
Sedation Dentistry
Some people avoid the dentist altogether because of fear and anxiety. This can put your oral and dental health at serious risk.
You can count on our dental care team in Uniondale, NY, to calm your nerves while performing a routine exam or addressing your oral health problem. We offer sedation dentistry to patients experiencing these common complications:
Time constraints
Difficulty getting numb
Complex restoration services, such as root canals, scalings, and tooth extraction
Severe gag reflex
Anxiety, phobia, or fear of visiting the dentist
Don't let your fear compromise your healthy teeth and gums. Contact Babylon Dental Care to learn more about the available sedation options for your next appointment.
Restorative Dentistry
Restore your smile with one of our various restorative dentistry options, such as:
Become a Dental Care Plan Member
At Babylon Dental Care, we offer comprehensive membership options to families and individuals who don't have dental insurance. Our Dental Care Plans allow you to receive the general dentistry and preventative care services you need at a price you can afford.
Gold Package
Become a Gold Package member for as low as $337 a year. Annual services include:
Two problem-focused exams
Four bitewing X-ray films
One full mouth X-ray
Four periapical X-ray films
Two periodic exams
You also get two free cleanings every year under this plan.
Save on specific services with discounts, such as:
$500 off traditional braces
20% off sealants
15% of partials and dentures
$200 off Invisalign Express
18% off bridge and crown services
15% off root canals
$500 off Invisalign
20% off fillings
20% off oral surgery
20% off periodontics
20% off implant services
Platinum Package
The Platinum Package starts at $564 a year for services including:
One full mouth X-ray
Two fluoride treatments
Four bitewing X-ray films
Two problem-focused exams
Two periodic exams
Four periapical X-ray films
As a member, you will also receive these discounts:
20% off periodontics
18% off root canals
50% off sealants
$500 off Invisalign
20% off fillings
20% off implant services
$500 off traditional braces
20% off crown and bridge services
18% off partials and dentures
20% off oral surgery
$200 off Invisalign Express
As a Platinum Package member, you also get two additional fluoride treatments and four free perio maintenance visits each year.
Contact Babylon Dental Care to discuss the many Uniondale dental care services offered through our membership packages.
Our Team
Babylon Dental Care has a team of highly trained and experienced dentists, hygienists, and staff members that can provide you with the quality customer service and dental care you deserve. We aim to exceed your expectations and treat you like family, whether you come to us for a complicated surgical procedure or routine exam.
Your teeth aren't our only priority. We also care about you and your health. You can feel confident knowing we will explore every possible option to treat your pain, fix your crooked smile, or reverse the harmful effects of periodontal disease.
At Babylon Dental Care, we understand the financial strain many people experience. Some can't afford the quality dental services they need to achieve and maintain a healthy smile. We host a Care Day every year so individuals and families can receive free dental services and payment options for your year-round care.
Contact Us
You shouldn't spend your life feeling ashamed of a smile that's not ideal or experiencing painful symptoms of an oral condition. Babylon Dental Care is ready to meet with you for an initial consultation and advise you about the options you can choose from to benefit your oral health.
Call Babylon Dental Care at (631) 983-6665 to book your next appointment with a Uniondale dental care professional from Babylon Dental Care.